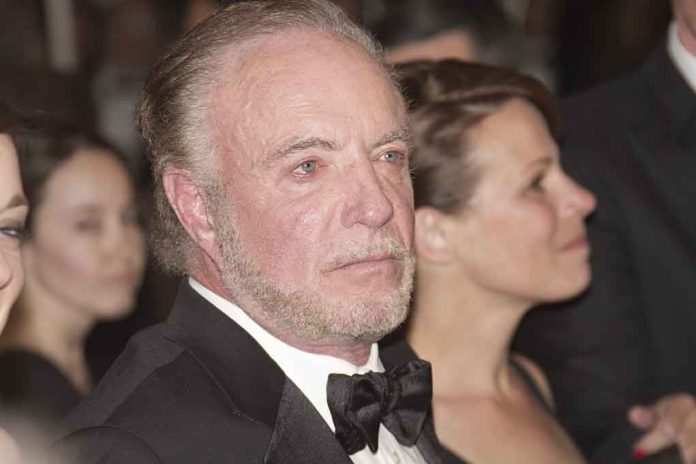 Hollywood Legend Passes On, Leaves Trail Of Mourning Fans Behind
(DailyDig.com) – Hollywood has seen some pretty big names over the years, some staying on top until they retire while others ride a bit of a roller coaster. Regardless of how long someone remains a star, they often have an impact on the industry and its fans. For this reason, moviegoers have every right to mourn when someone like James Caan of "The Godfather" passes away.
James Caan, the tough guy known to movie fans as the hotheaded Sonny Corleone of "The Godfather" and to TV audiences as both the dying football player in the classic weeper "Brian's Song" and the casino boss in "Las Vegas," has died.

Read more: https://t.co/vuEV39UiiU

— Star-Advertiser (@StarAdvertiser) July 7, 2022
The on-screen tough guy's manager, Matt DelPiano, confirmed Caan had died on July 6, at the age of 82, but didn't offer a cause of death. While Caan's most iconic role was likely his Sonny Corleone character in "The Godfather," it was his role in a movie about Brian Piccolo, a Chicago Bears running back who died of cancer at the age of 26 called "Brian's Song," that kick-started the actor's movie career.
Caan became one of the busiest people in Hollywood after his back-to-back iconic roles starring in and directing "Hide in Plain Sight." The star also appeared opposite Barbara Streisand in "Funny Lady" among several other projects. Caan even appeared in the sequel to "The Godfather" in a flashback scene. By the 1980s, the actor had hit a rough spot, struggling with drugs and the death of his sister, who had largely influenced his career.
Caan returned to the spotlight in 1990, starring alongside Kathy Bates in "Misery." Several producers wanted the actor to star in their movies, leading to Caan having roles in "For the Boys" and "Honeymoon in Vegas." Later in his career, the actor took parts in movies like "Mickey Blue Eyes," "Flesh and Bone," and "Bottle Rocket." Eventually, in 2003, Caan starred as Walter, a work-obsessed father to Will Ferrell's character Buddy in "Elf."
The actor led a relatively successful life, even after falling off track for nearly a decade. Caan leaves behind sons Alexander, Scott, Jacob, and James and his daughter, Tara.
Copyright 2022, DailyDig.com