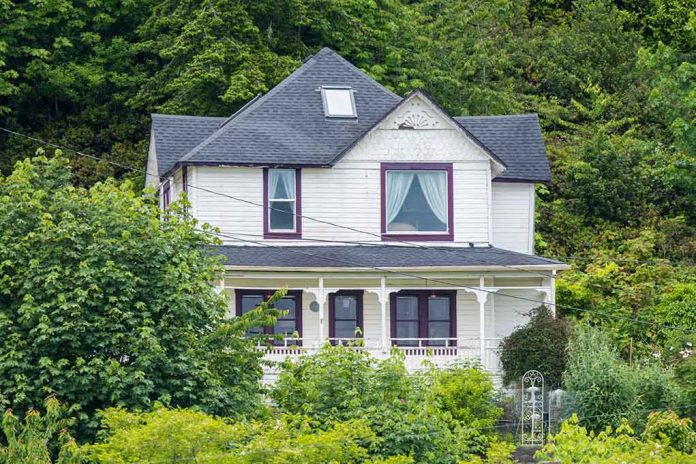 (DailyDig.com) – A fan of the movie "The Goonies" is hoping to breathe fresh life into one of the film's key locales over 40 years since the film's first release in 1985.
Behman Zakeri, a Kansas businessman, quickly bid for the property at 368 38th Street in Astoria, Oregon, after learning of its sale in November 2022. He bought the house, which had been advertised for more than $1.6 million, in December. He said that he wants to return the home to its "Goonies" grandeur as a sanctuary for fellow aficionados.
In the film, Sean Astin's character Mikey Walsh lived there. Walsh and his fellow Goonies discover a treasure map in the attic and embark on a treasure hunt, escaping a deadly gang of crooks who want the riches for themselves.
Fans have gathered at the house to celebrate the film. Zakeri was among those who had visited the house several times. He stated that he had his heart set on the house even before the transaction closed in December.
After acquiring the property, Zakeri stated that he intends to put features from the film into the residence, like the zip line that Ke Huy Quan's character, Data, uses in the movie.
"Somebody that was a true 'Goonie' needed to have it to kind of make sure that it didn't go away. If the wrong person buys 'The Goonies' house, what if they do what Troy's father wanted to do in the movie and bulldoze it and turn it into a golf course or something? Too many people's hearts would break," Zakeri explained in an interview.
Zakeri named numerous actors from the adventure film in a Twitter post last week, inviting them to his newly bought property. Corey Feldman, who played Clarke Devereaux, a.k.a. "Mouth," was among those listed.
Feldman praised Zakeri and welcomed him to the 'Goon Docks' in a tweet. He urged the new owner to keep the enchantment of "The Goonies" alive.
The actor who portrayed Jake, Robert Davi, tweeted to Zakeri that they should celebrate the movie's 40th anniversary there.
https://twitter.com/behmanzakeri/status/1613436040760508417
Copyright 2023, DailyDig.com