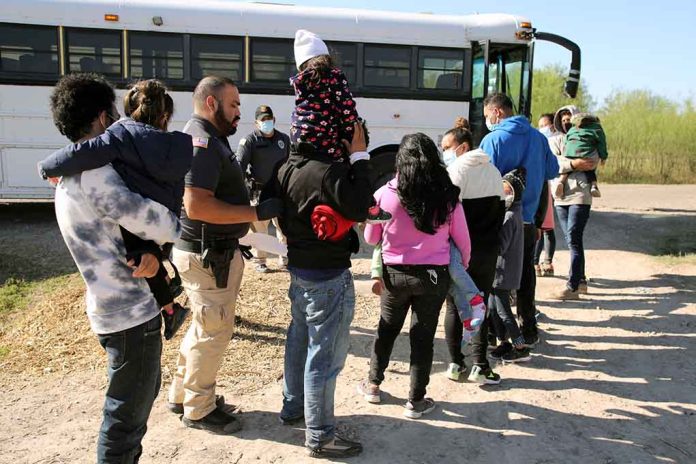 (DailyDig.com) – L.A. was the destination for a busload of migrants that Governor Greg Abbott, a Texas Republican, brought there. This was the first group of refugees to leave Texas for Los Angeles; they arrived in LA on June 14.
Abbott said that President Biden's failure to control the border with Mexico had left tiny border communities in Texas overrun and overburdened. Until President Biden takes responsibility for securing the border, the people living near the border will continue to require much-needed aid, Abbot said.
On June 13, at about 4 p.m., 42 people, including children, showed up at the LA Union Station. Abbott said that the leaders approved of California's self-declared sanctuary status, so the migrants were bused there intentionally. Illegal immigrants are allowed to seek state benefits and get protection in California.
Democrat and Los Angeles mayor Karen Bass accused Texas governor Greg Abbott of playing politics with people's lives. She argued that the people of Los Angeles are not swayed by panic or animosity and that they would not be cowed by politicians' childish games with real lives.
Over the last year, Democratically controlled cities have been flooded with migrants dispatched on buses by Republican governor Abbott, Florida's Republican governor, Ron DeSantis, and former Arizona governor Doug Ducey. More than 60,000 people have been transported by bus to New York City.
Governor DeSantis approved an immigration measure in May that sets aside $12 million for the relocation of asylum seekers to other jurisdictions. He claims this bill makes Florida the state with the strictest anti-immigration policies in the nation.
DeSantis said that sanctuary cities contributed to the issue by providing safe havens for illegal immigrants because they support and advocate for open-border policies. The cities criticize the previous administration's attempts to secure the border, according to DeSantis, and then they get all worked up about it when they're forced to deal with the results.
Copyright 2023, DailyDig.com