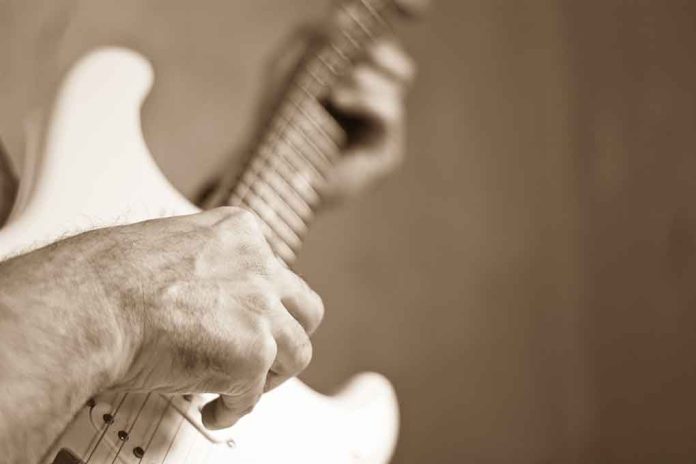 (DailyDig.com) – Jeff Beck, among the most inventive and renowned guitar titans of the British Invasion of the 1960s and the No. 5 entry on Rolling Stone's list of the 100 finest guitarists of all time, died unexpectedly at the age of 78.
The surprising announcement, which follows only two months after the Grammy winner (8) and Rock & Roll Hall of Fame entrant (2) finished a concert tour with buddy Johnny Depp to launch their 2022 collaboration album, 18, was confirmed by his spokeswoman, Melissa Dragich, on Wednesday, Jan. 11.
"On behalf of his family, it is with deep and profound sadness that we share the news of Jeff Beck's passing. After suddenly contracting bacterial meningitis, he peacefully passed away yesterday [Jan. 10]. His family ask for privacy while they process this tremendous loss," Dragich's statement read.
After hearing Les Paul's "How High the Moon" on the radio at age 6, Geoffrey Arnold Beck, born June 24, 1944, in Wallington, England, grew interested in the electric guitar. He played guitar in several bands during and after his time in college, and replaced Eric Clapton in the Yardbirds in 1965.
Beck performed on several of the Yardbirds' biggest singles throughout his two years with the band. His playing popularized rock distortion and feedback.
In 1967, Beck formed the louder and harsher Jeff Beck Group with Rod Stewart, Ronnie Wood, Nicky Hopkins, and Aynsley Dunbar. Beck's 1968 solo debut, Truth, featured Stewart, Wood, and Waller. Both efforts influenced early 1970s heavy metal.
The Jeff Beck Group continued with revolving members after Beck declined an offer to replace Brian Jones in 1969. In 1973, Beck, Bogert, and Appice released one studio album after the Jeff Beck Group broke up in 1972. Blow by Blow, his 1975 jazz-fusion solo album, was produced by Beatles producer George Martin.
Sandra, Jeff Beck's wife of 18 years, survives him. Following his passing, fellow rock giants such as Ozzy Osbourne and the Jeff Beck Group's Rod Stewart and Ronnie Wood posted on social media to voice their sorrow and pay homage.
Copyright 2023, DailyDig.com