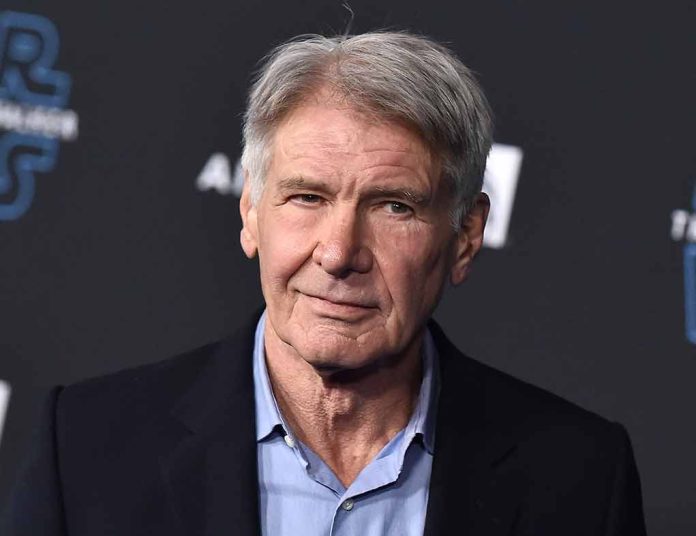 (DailyDig.com) – Harrison Ford established his career on the premise that he was a stern man of scant feelings and speech, but his steely demeanor broke a little at the Cannes Film Festival in France after a showing of his newest "Indiana Jones" movie, "Indiana Jones and the Dial of Destiny."
On May 18, prior to the showing, an overview of the actor's lengthy Hollywood career was screened at the Palais. The reel featured excerpts from "Working Girl," "Blade Runner," "Star Wars," and the remainder of the "Indiana" films. The crowd applauded after seeing this.
There was a standing applause for Ford after the premiere of the new "Indiana" picture, which was attended by many celebrities. Video footage of the ovation shows Ford tearing up while blowing kisses and giving approval to the crowd.
Afterward, Ford tells everyone present that it is often believed that a dying person sees their whole life flash past their eyes. A large chunk of his life did just that, but not his whole life. He acknowledged his wife, the actress Calista Flockhart, since she had been the driving force behind his success and the source of much of his happiness.
Then he addressed the crowd and told them that he also loved them. He praised them, expressing his appreciation for the direction they had given his life.
For the newest "Indiana" movie, Ford's age was digitally reduced for the movie's opening scene, a technique the actor of 80 years has dubbed "spooky" due to its realism.
He informed the crowd that Lucasfilm's artificial intelligence system could go through all of their cinematic archives to get any and all of his material. His facial expression and the direction of the light will provide rich scene material. A youthful Indiana is created by placing dots on certain areas of his face, having him recite the lines, and then filming the resulting AI footage.
On June 30th, a theatrical release of "Indiana Jones and the Dial of Destiny" will occur in the United States.
Copyright 2023, DailyDig.com