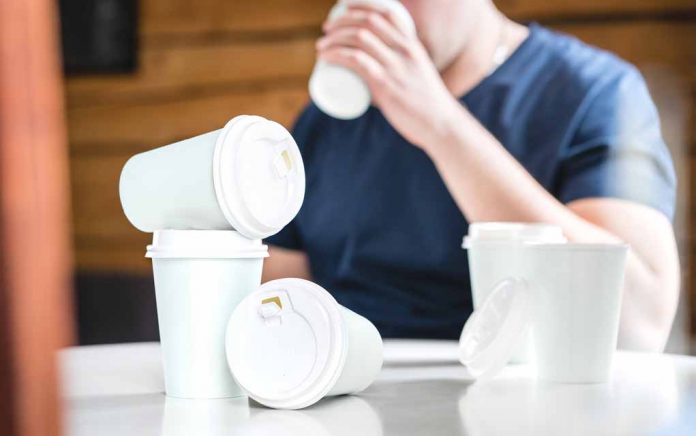 (DailyDig.com) – There's a world record for just about everything these days. While some of them might seem easy to break at first glance, the exact opposite is almost always true. It takes a high level of skill and talent to become one of the precious few who manage to make history. For one man however, it was about setting a record, not beating one.
Major League Eating participant Eric "Badlands" Booker attempted to set a world record for speedily downing carbonated drinks. He managed to down an entire two-liter of soda within a shocking 18.45 seconds as shown in a recent video tweeted by Guinness World Records.
YouTuber drinks 2 liters of soda in 18.45 seconds for Guinness World Record https://t.co/cp0HDttiUa

— Nineball Radio (@NineballRadio) August 11, 2021
The rank 23 Major League Eating contestant isn't new to the gobbling game. In fact, Booker enjoys sharing his speed-drinking often on social media. The New York man simply decided to take that particular skill and use it to set a crazy record.
After Booker made his dream a reality, he took to social media, sharing a picture of himself along with his GWR Certificate. The man also thanked them on Instagram. The ambitious Booker also said he plans on nailing a solid-food world record as his next feat.
Health experts don't recommend drinking an entire two-liter bottle in under twenty seconds, mostly because of the steep level of sugar most bottles contain. In fact, that's one of the reasons why Booker drank diet soda instead. It doesn't take away from this larger-than-life man's achievement, anyway — neither happens every day.
Copyright 2021, DailyDig.com