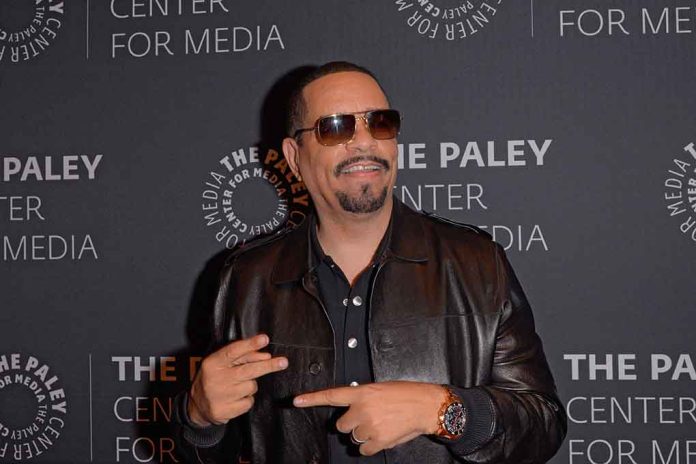 (DailyDig.com) – Actor Ice-T stated that he will be back in New York City to begin the 24th season production of "Law & Order: Special Victims Unit". The 22nd of September will see the return of "SVU" to NBC, where it will continue to hold the record for the longest-running network drama in American prime time television history.
In a video that Ice-T posted on Twitter while he was on an airplane, he was narrating the event as the jet landed on the East Coast. "Vacation is officially over," said Ice-T. The production of the television show "Law & Order" will begin on February 18.
Ice-T plays Sergeant Odafin Tutuola ("Fin"), who will deliver his deposition in the case against him to kick off the new season. In the last episode of Season 21, Fin was involved in the shooting of a black man. This is why Fin is being sued, and it is yet to be determined how the show will deal with morally ambiguous situations like those portrayed in this episode.
Once the "Law & Order" revival introduced "Special Victims Unit" and "Law & Order: Organized Crime" as a three-show combo on NBC's Thursday night schedule midway through the previous season, creator Dick Wolf effectively took over the whole night. The series, which premieres at 8 p.m. Eastern Time, will again be the first broadcast of the night for all three programs. Wolf's three FBI series will broadcast consecutively on CBS on Tuesdays, while his "One Chicago" world dominates NBC's Wednesday block.
It's possible that the autumn debut of "Law & Order" will draw the largest audiences in the series' 30-year history. NBC and the show's creators are planning a first-of-its-kind crossover episode that will include characters from all three "Law & Order" series. If scheduling conflicts arise, the crossover may not air until later in the year.
The "Original Gangster" rapper gets honored with a star on the Walk of Fame in Hollywood this month. He also performed onstage at the GRAMMYs to mark 50 years of hip-hop.
Copyright 2023, DailyDig.com