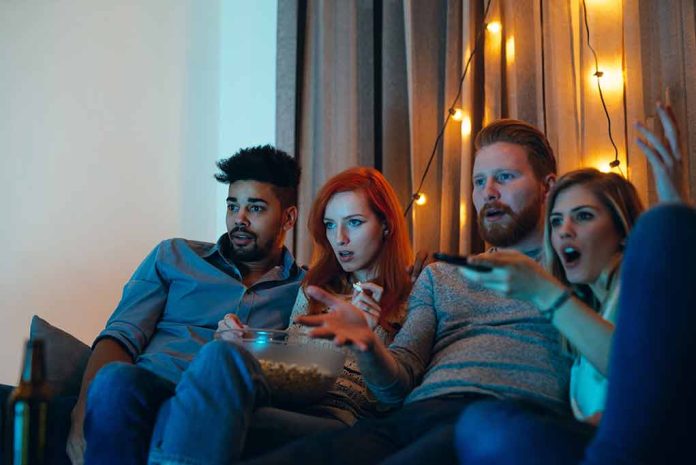 (DailyDig.com) – The initial trailer for "Hijack", Apple TV+'s Idris Elba-starring thriller, has arrived, and it promises to take viewers to the heart of a terrifying aerial catastrophe. The trailer for this new thriller emphasizes the huge stakes involved and the intrigue surrounding the crisis's perpetrator.
Elba acts as a mysterious negotiator whose transatlantic aircraft home to London is hijacked by terrorists. Sam, played by Elba, has to strike a balance during the seven-hour flight between advocating for the passengers' safety and convincing them to push back so that the aircraft may be retaken.
The footage follows Sam, a seasoned negotiator in business deals, as he attempts to first bargain with and then outwit the terrorists, only to discover a greater plot in the process. A counterterrorism squad led by Archie Panjabi ("The Good Wife") gets entangled in the probe while officials in London feverishly hunt for answers before people begin dying.
The seven-hour trip from Dubai to London is the setting for seven one-hour segments of "Hijack," which aim to convey the same dramatic intensity as "24" as the passengers and crew react in real-time. Director Jim Field Smith (who was nominated for a BAFTA for his work on "The Wrong Man") and George Kay, author of "Lupin," are working to bring the series to life.
Max Beesley, Neil Maskell, Harry Michell, Mohamed Elsandel, Christine Adams, Eve Myles, Aimee Kelly, Ben Miles, and Jasper Britton all feature in the show.
Field Smith and Kay are not only the writers and directors but also the executive producers, along with Jamie Laurenson, Kris Thykier, Kousetta Thykier, and Elba. This show is the result of Green Door Pictures, Elba's production company's first-look arrangement with Apple.
Idiotlamp Productions, run by Field-Smith and Kay, and 60Forty Films, the studio behind such Apple dramas as "The Essex Serpent" and "Slow Horses," are responsible for making "Hijack."
The first two episodes of "Hijack" will be available on Apple's streaming platform on June 28. Every Wednesday following the premiere, new episodes will air.
Copyright 2023, DailyDig.com