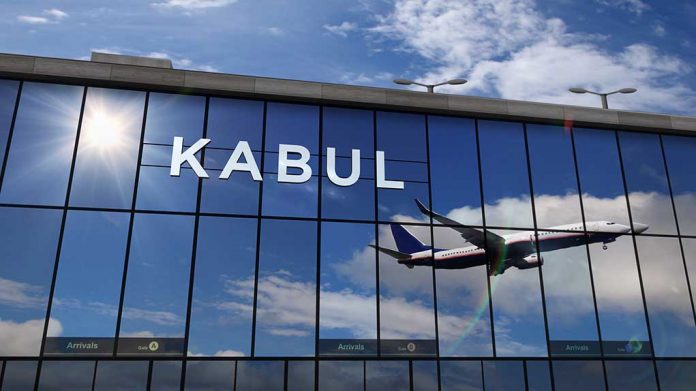 (DailyDig.com) – Chaos in Afghanistan continues as the US Military continues to withdraw troops and evacuate allies. President Joe Biden feels justified in his decision to set a departure deadline of August 31, but admits the country's fall played out far faster than anticipated. Now, intelligence officials are in a frenzy to defend themselves after the president's statement.
President Biden and Secretary of State Antony Blinken have been dismissive of issues within the Middle East in recent weeks. In fact, Blinken told Congressman Michael McCaul troops had no intention of withdrawing at all during a remote conference on June 7. That seems to contradict comments made by President Biden during his August 16 address.
Blinken also said that if security in the nation was to crumble, he didn't believe it was going to happen within the span of a week. Unfortunately, that's exactly what happened. In fact, it took just one weekend for the Taliban to regain control over Kabul and other nearby cities.
Catastrophic intelligence failure?

The speed at which the Taliban took over Afghanistan has raised concerns over the Biden administration's competency to handle the crisis.https://t.co/QFS6r7TJj4

— Washington Examiner (@dcexaminer) August 17, 2021
Biden's remarks put the intelligence community in a difficult position. They were quick to defend themselves, suggesting there was always a chance Taliban forces might take over and crumble the Afghan government. They just couldn't determine exactly when it might happen.
CIA Director William Burns also commented on the potential for problems in Afghanistan during an exclusive interview with NPR on June 22. At the time, he suggested the real question lay in whether the Middle Eastern country's forces could withstand Taliban advancements. Yet, he also carefully pointed out the Afghan government's capabilities.
A second exclusive interview between ABC News reporters and two unnamed US officials also revealed that intelligence experts had warned policymakers a Taliban takeover might occur within as little as 12 weeks. The same informants also suggested Afghanistan's military insisted the terrorist cell's victory would be swift — but no one really listened.
Copyright 2021, DailyDig.com