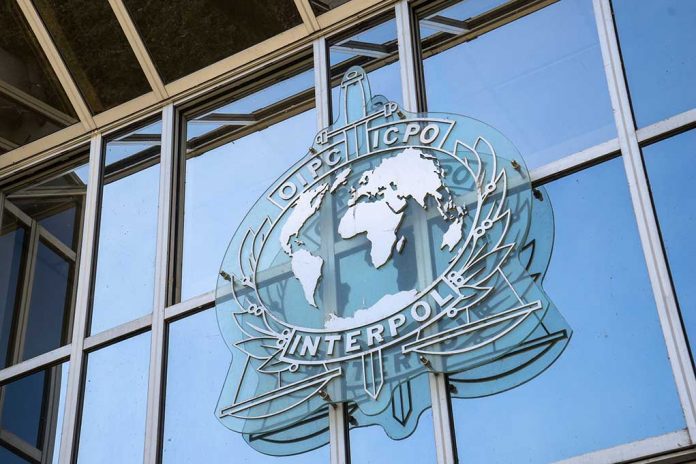 (DailyDig.com) – The International Criminal Police Organization (INTERPOL) promotes police cooperation and crime control across the globe. When agencies ask them to intervene by making an arrest, you can be sure the associated charges are serious. Citizens of Afghanistan certainly feel that way about one recent request to arrest their former president.
The Afghanistan embassy in Tajikistan asked INTERPOL to seek out and detain their former leader, Ashraf Ghani, on a number of charges. The disgraced ex-president allegedly used public funding to help him escape the Middle Eastern country before the Taliban took over.
Afghan Embassy Requests Interpol Arrest Former President For Stealing Public Funds https://t.co/TgArTZmICu

— Daily Caller (@DailyCaller) August 18, 2021
Ghani fled the country with his family and two key former officials, top aide Fazal Mahmood Fazli and National Security Advisor Hamdallah Mohib, by his side.
The Vice President of Afghanistan, Amrullah Saleh, stepped into the presidency in accordance with the country's constitution shortly afterward in spite of the Taliban's takeover. His exact whereabouts remain unknown. However, recent photos suggest he may be residing in the northern part of Panjshir Valley.
The United Arab Emirates (UAE) recently confirmed Ghani and his family are not only present within their country, but plan to remain there for some time. The now-former president's retreat is permissible, and perhaps, even understandable, given the violent nature of the Taliban. But, few see Ghani's decision to take millions of dollars with him in the same light. The former president, for his part, claims he fled to avoid more bloodshed — not to steal funds.
Copyright 2021, DailyDig.com