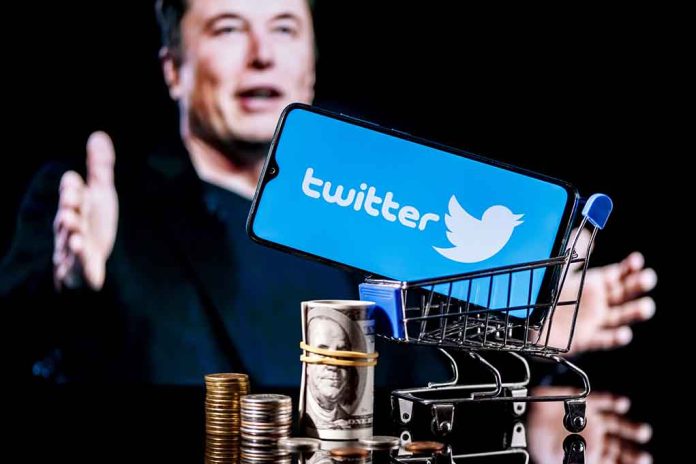 (DailyDig.com) – Tesla investors are worried about the brand's reputation after CEO Elon Musk spent weeks enhancing Twitter.
The billionaire entrepreneur's $44 billion buyout of the social media business has angered the left since he prioritizes free speech and opposes conservative account censorship. Musk has also revealed third-party media emails showing former Twitter officials' efforts to censor non-leftist content and overthrow President Trump.
Gary Black, Future Fund Managing Partner, whose business holds $50 million of Tesla shares, said markets demonstrate the Twitter controversy has hurt the Tesla brand.
Warren Buffett stated that he hoped that Tesla's brand concern is transient and recommended a new interim CEO. Ross Gerber, CEO of Gerber Kawasaki Wealth and Investment Management and a longstanding Tesla supporter, wondered who, during this critical moment, is controlling the carmaker on a daily basis.
Several prominent leftist users of social media have tweeted images of their canceled Tesla preorders, citing Musk's Twitter purchase as the reason.
Morning Consult found that Democrat net favorability rating of Tesla dropped 20.3% between October and November, when Musk bought Twitter in October 2022. Republican net favorability rating rose 5.5% throughout the same period.
Partisan ripple effects might be significant for Tesla. Morning Consult reported, "If the Tesla brand becomes increasingly right-leaning, that could put it out of alignment with core electric vehicle purchasing profiles, which lean more liberal."
Musk explained that he oversees Tesla and SpaceX, where the staff are so competent that he seldom needs to do anything. In November, Musk testified that he does not want to be a CEO. He plans to progressively reduce his Twitter time and finally hang up management.
He fired two-thirds of Twitter staff without affecting operations. Then he cited Silicon Valley's old ethos of tenacious innovators extending their revenue and concentrating on financial success rather than social activity.
Musk has urged Twitter's surviving employees to anticipate extraordinarily long hours if they want to stay, aligning with Tesla and SpaceX. He also said the company will shift from product and design management to engineering.
Copyright 2022, DailyDig.com