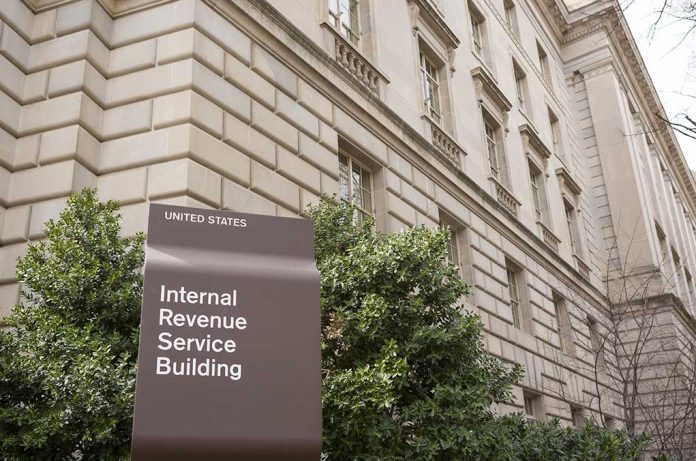 IRS Made A $800 Million ERROR – This Is Unforgivable
(DailyDig.com) – Americans must be able to put their trust in the Internal Revenue Service (IRS) as the agency handles the country's taxes and refunds. IRS has recently betrayed taxpayers on several issues, breaking that trust. Not only did the agency reportedly destroy 30 million taxpayer documents, it's now also come to light that the IRS mistakenly sent more than $800 million in payments to people who weren't eligible to receive them.
IRS sent over $800M in potentially improper recovery rebate payments https://t.co/6d9oIDIu9G

— JR TAX (@JRTAXES) May 24, 2022
Treasury Inspector General for Tax Administration (TIGTA) recently conducted an audit on the IRS' use of Recovery Rebate Credit (RRC) funds. According to the report, IRS may have sent out more than $898 million in what it believes could be incorrect RRC payments. TIGTA's report notes that $79.8 million should have gone to eligible individuals, adding IRS sent $818.5 million to people who weren't supposed to receive any payments.
Yet, according to Accounting Today (AT), IRS hasn't reviewed almost $600 million of the improperly sent payments. AT's report mentioned the tax agency has yet to take any action in recovering the funds. TIGTA added that the IRS had successfully calculated around 99% of 26.3 million tax returns containing RRCs, meaning they only correctly calculated 26.1 million of the returns with the TIGTA. An estimated 181,743 returns were incorrect due to programming problems, timing issues, or tax examiner mistakes, leading to IRS giving RRC payments to the wrong people.
TIGTA gave the IRS 22 recommendations to deal with the issue. IRS only agreed with eight of the suggestions, and reviewing incorrect payments wasn't one of them.
Copyright 2022, DailyDig.com