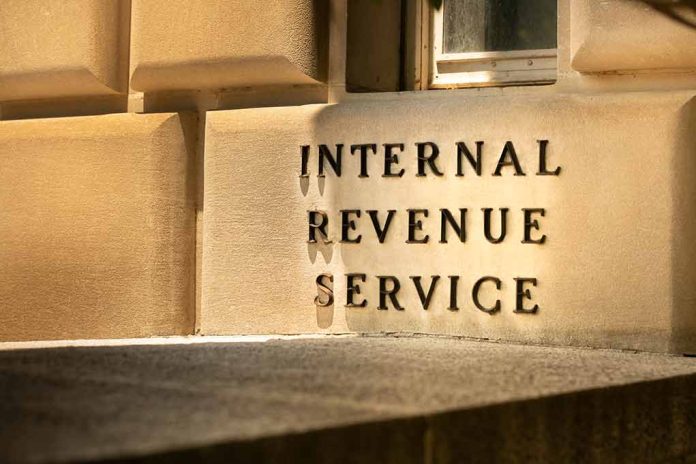 (DailyDig.com) – On July 24, the IRS said that, in an attempt to fight fraudsters who masquerade as employees of the IRS and in order to keep its staff safe, it would no longer make unannounced visits to businesses and homes.
Daniel Werfel, the commissioner of the IRS, made the decision. This marks the end of an era for the IRS, since revenue officers' responsibilities will no longer involve making personal visits to companies and residences to collect tax returns that were not filed and overdue taxes.
The Treasury Department has announced that, with certain exceptions, revenue agents will no longer undertake unannounced visits to the residences or places of business of taxpayers. Instead of visiting companies or individuals unannounced, the government agency will write them letters to set up meetings.
There has been an increase in threats against the agency recently, which some attribute to rumors that agents would be more actively going after middle-class taxpayers after the passing of a tax, healthcare, and climate measure that contributed $80 billion to increase tax collections. In response, in August of last year, the agency made public an extensive examination of safety measures across its buildings. A restriction on employees' use of taxpayer-facing identification information was announced in May.
Concern was expressed that the Treasury Department fears that anti-tax and anti-government groups and taxpayers may use their employees' IDs on social media or the internet to locate them in order to frighten, harass, or physically assault them. This was a report from the Department's inspector general for tax administration.
This year, home visits have become a political hot button. Representative Jim Jordan, a Republican from Ohio, wrote to Werfel and Janet Yellen, Treasury Secretary, in March to inquire about the circumstances surrounding writer Matt Taibbi's visit by an IRS agent to his house soon after testifying before Congress about his investigation into Twitter logs.
Werfel said he believes the policy change would considerably alleviate the difficulties posed by unannounced inspections, including those that have been addressed to them by Congress.
Copyright 2023, DailyDig.com