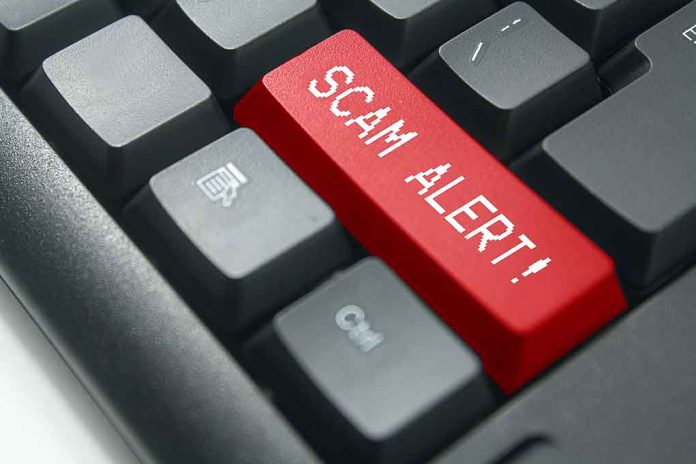 (DailyDig.com) – On July 3rd, the IRS issued a warning about a new refund fraud scheme that targets taxpayers via the mail. Don't worry if the Internal Revenue Service (IRS) seems to be reaching out to you by delivery service with the promise of a tax refund.
To steal names and funds, particularly tax refunds, identity thieves often pose as the Internal Revenue Service, as confirmed by the Commissioner of the IRS, Danny Werfel, who called this the most recent in a long line of efforts. These cons may arrive through special mailings, text messages, or emails. There are telltale signs that may help people identify fraudulent IRS communications.
The cardboard-enclosed letter is a ruse meant to make the recipient think they have a refund coming to them. The letter indicates it is from the IRS and is regarding "your unclaimed refund."
The letter provides a phone number, but it isn't the IRS's. The IRS cautions that identity fraudsters might exploit the photos of driver's licenses they request in their letters. People are also prompted to provide their bank account types with routing numbers, Social Security numbers, and their mobile phone numbers. According to the message, you must respond with the requested data in order to get your reimbursement.
Awkwardly written demands are one red flag that these letters are forgeries. The bizarre phrasing is accompanied by equally peculiar punctuation and a mishmash of typefaces. In addition, the letter contains false information about tax filing deadlines.
The IRS uses the United States Postal Service to communicate with taxpayers and send tax documents to them. Never expect the IRS to reach out to you on social media, text, or email first.
Never open a link in an unsolicited message purporting to be from the IRS. Emails sent to [email protected] from taxpayers will be investigated. The Internet Crime Complaint Center or the Treasury Inspector General for Tax Administration are two more resources for reporting fraud. The IRS has a current list of tax fraud schemes.
Copyright 2023, DailyDig.com