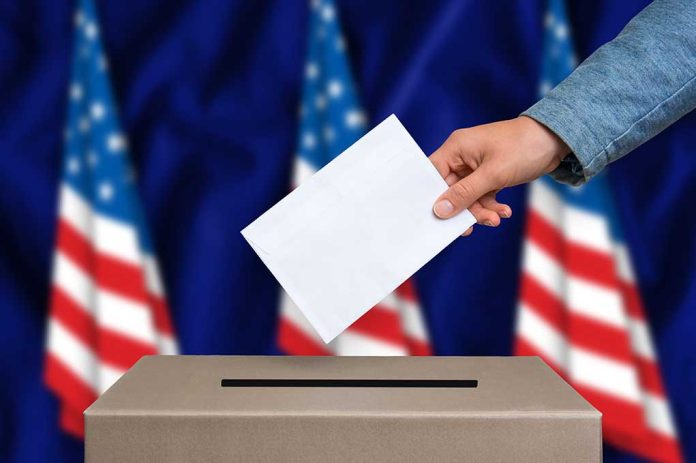 (DailyDig.com) – The Attorney General for Arizona is demanding answers to many challenges Maricopa County voters faced on Election Day, giving Republican gubernatorial candidate Kari Lake new life. Lake has refused to surrender to Democratic Governor-elect Katie Hobbs.
Assistant Attorney General Jennifer Wright demanded investigations and explanations for election irregularities before next week's certification on Nov. 28, 2022.
The Arizona Attorney General's Office has received hundreds of complaints about Maricopa County's 2022 General Election. Witnesses have raised questions about Maricopa's compliance with Arizona election law.
At least 60 voting places in Maricopa County had problems with ballot-on-demand printers. The assistant attorney general wants a detailed report on these issues, as well as "check-out" procedures and Official Ballot Reports.
"Many voters couldn't use on-site tabulators on Election Day due to non-uniform printer setup settings. Instead, voters were told to use 'Door 3.' Those ballots were carried to Maricopa County Tabulation and Center to be tabulated using the tabulators at central count.
Maricopa officials say they handled untabulated ballots properly by putting them in "Door 3". These ballots were jumbled with already tallied ballots, making it impossible to tell which votes were missed.
Maricopa County Attorney's Office civil division chief Thomas Liddy said his office will start compiling materials to respond to Wright's letter. Liddy saw the letter on the evening of Nov 19th and said he will meet with clients to obtain response materials.
Lake, endorsed by Trump, claims her supporters were disenfranchised on Election Day.
"Rest assured I have assembled the best and brightest legal team, and we are exploring every avenue to correct the many wrongs that have been done," Lake said in a video on Nov. 17th. Lake told the media that she still plans to become governor.
Wright's letter came the same day The New York Times claimed it couldn't locate an example of a voters being refused a ballot.
Lake's films show Maricopa County residents disgusted about problems on Election Day. The Times analyzed 45 claims and found no disenfranchisement.
Copyright 2022, DailyDig.com