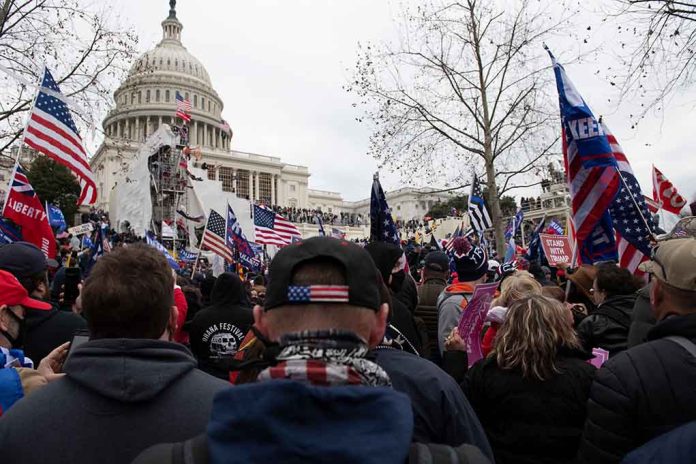 (DailyDig.com) – On January 6, 2021, former President Donald Trump's supporters gathered at the US Capitol to protest Joe Biden's win. The situation rapidly escalated, leading the group to breach the Capitol and enter several rooms. As a result, the Federal Bureau of Investigations (FBI) has arrested hundreds of people over the incident, including one Thomas Paul Conover.
The 53-year-old Conover likely never expected to receive any punishment for his role in the incident. Unfortunately, the Texan native posted several photos on Facebook posing with a can of Coors Light in different areas of the Capitol — and that became his undoing.
Conover stands in front of the John Trumbull "Declaration of Independence" painting, posing with a thumbs up and his Coors Light in one photograph.
An alleged rioter bragged about drinking beer inside the Capitol on Jan. 6. This week, the FBI arrested him. https://t.co/eanUzFlr2d

— The Washington Post (@washingtonpost) December 9, 2021
In a video that Conover posted on his Facebook page, he joked that he doesn't always storm the Capitol but that when he does, he prefers Coors Light, a parody of the popular Dos Equis commercial. While he was proud of his actions, the FBI wasn't impressed. They used the videos and images to track him down.
The FBI charged Conover with misdemeanor entering a restricted building and disorderly conduct. Authorities released the beer-loving Conservative after a brief court appearance in Fort Worth, TX.
Copyright 2021, DailyDig.com