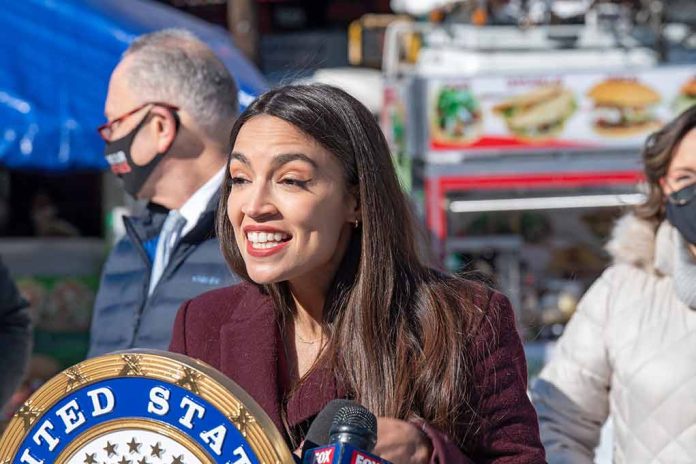 (DailyDig.com) – On April 10, Karine Jean-Pierre, press secretary for the White House, warned against setting a bad precedent by ignoring a federal judge's judgment on abortion medication, as advocated by Democrat Representative Alexandria Ocasio-Cortez (D-NY).
Jean-Pierre warned of the possible dangerous precedent set by the administration's attempt to undermine a court judgment but pledged to appeal the ruling anyway.
In a judgment released on April 7, the District Court Judge of the United States, Texan Matthew Kacsmaryk, imposed a temporary restraining order blocking FDA approval of the abortion drug mifepristone. Ocasio-Cortez said that the injunction undermines the integrity of the court and urged President Biden's administration to disobey it.
According to her, the verdict should be disregarded by the Biden administration. She claims that what they are doing now is an unprecedented and tremendous assault on the authority of the judicial system. The justices are undercutting their own enforcement by the very political and baseless tone of their judgments.
Representative Nancy Mace (R-SC) agreed with Ocasio-Cortez. She contended that the FDA should disregard the judgment because the courts have no business deciding whether or not a medicine is safe and effective.
Jean-Pierre acknowledged everyone's anguish. Because they supported the FDA's approval of mifepristone, they moved swiftly to take action. They want to challenge the decision in court. That's their promise to women and all Americans. Yet it would be as bad for the Biden administration to ignore a binding judgment as it would be for a court to overturn the FDA's expert opinion on the safety and efficacy of a medicine.
On April 10, the Biden Department of Justice filed a brief with the Fifth Circuit Court of Appeals, stating that the unprecedented and rare action would do great damage to women by undermining the FDA's scientific competence. Since mifepristone is legally used in all states, this damage would be felt all throughout the nation. It would be detrimental to healthcare systems and the vested interests of all medical providers and companies if this order were to be implemented.
Copyright 2023, DailyDig.com