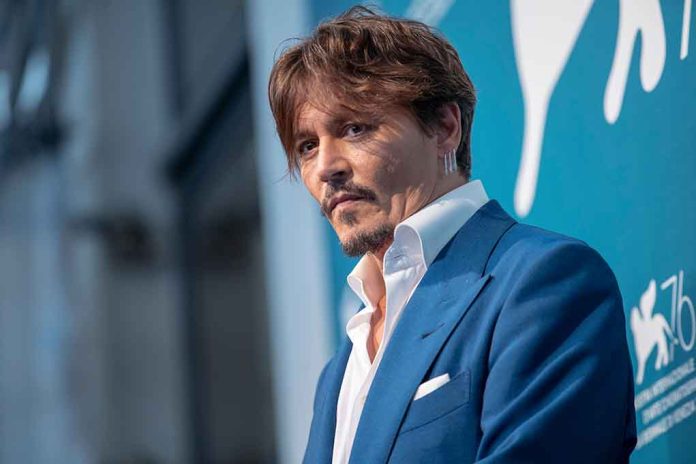 (DailyDig.com) – "Jeanne du Barry," the newest movie by Johnny Depp, will debut at the Cannes Film Festival on May 16, 2023.
The period picture will open the festival in France, as revealed by organizers on April 5. French actress and director Mawenn stars in her own film. She portrays Jeanne du Barry, Louis XV's go-to courtesan.
Young and eager for learning and pleasure, Jeanne Vaubernier is shown in this film as she gradually advances in social status through the use of her wits and charm. She wins the heart of Depp's King Louis XV and gives him a renewed zest for life. They experience an intense romantic connection. Jeanne defies convention by relocating to the court at Versailles, where she causes an uproar.
Alongside Johnny Depp, India Hair, Melvil Poupaud, Pascal Greggory, and Pierre Richard, Mawenn plays the titular role in "Jeanne du Barry."
The film will have its world premiere at the Cannes Film Festival and then be distributed in French theaters at the same time.
Given that his red-carpet presence on the Croisette comes less than one year after the conclusion of his very bitter and very public court conflict with Amber Heard, the decision to grant Depp the opening night at Cannes is certain to raise plenty of questions.
The production of the movie is being done by Depp's production company, IN.2, Why Not Production Company's Grégoire Sorlat and Pascal Caucheteux, France Télévisions, and La Petite Reine. Handling world sales is Goodfellas (formerly Wild Bunch International). The Red Sea Film Festival is the executive producer.
Netflix has a tenuous relationship with the movie. The movie has to be out in theaters for 15 months before the streaming service licenses it for the first available window in France. Rules controlling the Cannes competition lineup have parallels in the country's stringent laws protecting theater windows.
The release of "Jeanne du Barry" in the United States has not been announced yet.
Copyright 2023, DailyDig.com