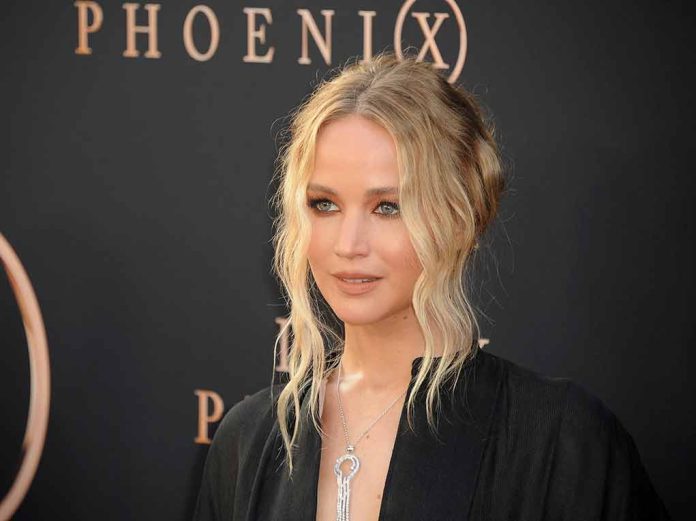 (DailyDig.com) – Oscar-winning actor Jennifer Lawrence's new R-rated comedy, 'No Hard Feelings,' is what got her back into the game.
Lawrence, 32, spoke about her next film and how she was cast in her first comedic role in a major motion picture. In early 2022, after being away from performing for two years (from 2019 to 2021), she had a son. The script, however, was too brilliant for her to pass up.
At the London premiere on June 12, she said that after the birth of her son, she had no interest in working in any particular genre. After reading the screenplay, she decided she wanted to work. She read it and thought it was the most hilarious screenplay she'd ever seen. Four months later, she had reversed her position and was back on set. She served as the film's producer, too.
Lawrence's character in "No Hard Feelings" is named Maddie. She is a driver for Uber who loses her vehicle and faces foreclosure. She finds a job posting from an affluent family looking for someone to date their shy son, Percy, and help him experience life before he leaves for college, and she views it as a chance to change her life.
The film's director and co-writer, Gene Stupnitsky, has indicated that a 2013 Craigslist post served as inspiration. Since Lawrence and he had spoken about the ad four years before, he based Maddy's personality traits on her.
Andrew Feldman, 21, who co-starred with Lawrence, put off graduating from Harvard to play Percy.
According to Feldman, Lawrence phoned him to let him know he had been hired. She expressed her regret that he would be unable to return to Harvard for the next semester. He described it as a once-in-a-lifetime chance. He needed to just embrace his new job. Harvard also thought that was something he ought to do. A dream realized, he said.
On June 23rd, "No Hard Feelings" will debut in theaters throughout the world.
Copyright 2023, DailyDig.com