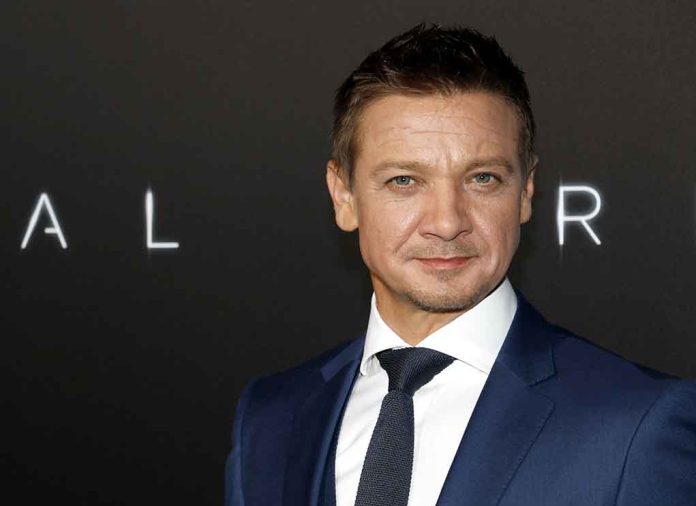 (DailyDig.com) – As a result of an accident with a snowplow on January 1, Jeremy Renner is reported to have incurred orthopedic injuries as well as traumatic chest trauma. On Sunday, a spokesperson of Renner's provided confirmation that the Marvel star had been injured. He is a resident of Washoe County, which is home to the city of Reno, which was clobbered by a snowstorm on New Year's Eve.
"We can confirm that Jeremy has suffered blunt chest trauma and orthopedic injuries and has undergone surgery today, January 2nd, 2023. He has returned from surgery and remains in the intensive care unit in critical but stable condition," according to the statement.
Jeremy's entire family wishes to thank the amazing doctors and nurses who are caring for him, as well as Truckee Meadows Fire and Rescue, Washoe County Sheriff, Reno City Mayor Hillary Schieve, and the Carano and Murdock families. The outpouring of love and support from Jeremy's followers has also left Jeremy's family in a state of profound gratitude.
Renner sustained serious injuries, and according to a spokesman for the actor, he is currently in a critical but stable condition and is getting wonderful care. He was hurt near Mt. Rose Highway, which connects Lake Tahoe and south Reno. He had to be helicoptered to the hospital for treatment, according to the Sheriff's office. The only individual that was involved in the incident was Mr. Renner.
He is a two-time Oscar nominee for acting, with nominations for 'The Hurt Locker' and 'The Town.' Renner's role as a bomb disposal specialist in Iraq in 2009's 'The Hurt Locker' helped propel him to stardom. He has also appeared as Clint Barton, who is known as superhero Hawkeye, a sharpshooting member of Marvel's sprawling film and television universe.
His appearance in the 2012 film 'The Avengers' cemented him as a part of Marvel's grand storytelling ambitions, with his character appearing in several sequels and getting its own Disney+ series, 'Hawkeye.'
Copyright 2023, DailyDig.com