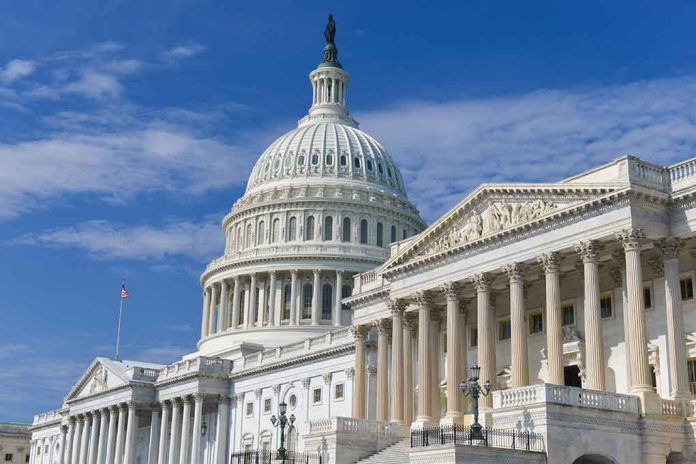 (DailyDig.com) – The House agreed on Tuesday, February 7, to create a new group to investigate what Republicans refer to as the "weaponization of the federal government." The panel was established by a 221-211 party-line vote in the House.
The Select Subcommittee has set its first committee meeting for Thursday, February 9th, to hear from senior politicians, FBI executives, and law experts regarding how the DOJ reportedly violated American civil rights.
The FBI has been weaponized by the US government, as evidenced by the following: operations to influence elections; the abuse of parental figures during board meetings at schools; the concealment of the laptop of Hunter Biden; the evidence in the recent Twitter files; social media procedures; and FBI involvement in the J6 incident.
Republican senators Chuck Grassley and Ron Johnson will testify in the first session. They have collaborated on important investigations into the FBI, DOJ, Hunter Biden, Big Tech, and other issues. Tulsi Gabbard, a former Democrat representative, who has criticized the government for allegedly undermining free speech, will join the senators.
According to a news release issued by the Chairman of the House Judiciary, Jim Jordan, who also chairs the select subcommittee, the wider Judiciary Committee is now hearing transcribed evidence from the FBI whistleblowers alleging political targeting inside the DOJ.
Jordan also brought up the recent Twitter files to say that the government and big tech companies are working together to hide facts from US citizens.
The subcommittee's mandate must be precisely focused on particular activities carried out by government personnel. Using whistleblower information to outline the subcommittee probe establishes the foundation for subsequent investigations.
The primary Judiciary Committee has legal authority under the US Constitution over the Department of Justice and the FBI. The comprehensive findings are then sent to a select panel for further inquiry. The judiciary retains larger matters and then refers smaller, maybe significant individual instances to the subcommittee for further study.
The newly constituted House Subcommittee must restrict its focus and decide which instances would best illustrate the problem of weaponization for American citizens.
Copyright 2023, DailyDig.com