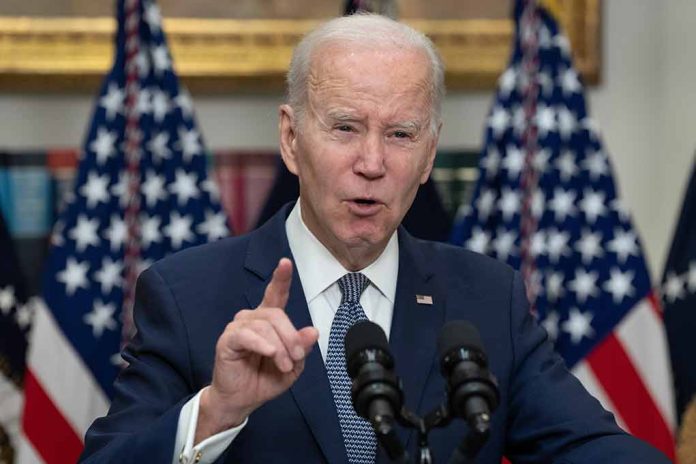 (DailyDig.com) – When Congress refused to act, President Biden issued an executive order to establish the American Climate Corps, a significant initiative to prepare people for employment in the green economy.
Sunrise Movement executive director Varshini Prakash is one of the primary proponents of establishing a climate corps. According to him, the road to a Green New Deal is clearing up. He is alluding to a far-reaching proposal to address both the labor market and climate change, which has the backing of many activists and some Democrats but is widely panned as a socialist nightmare by Republicans who claim it would lead to economic stagnation with higher taxes.
The White House announced the initiative on September 20 and stated it will engage over 20,000 young adults to assist with tree planting, wildfire prevention, solar panel installation, trail building, and other conservation efforts.
In a letter dated September 18, more than fifty Democrat legislators urged Biden to establish the climate corps, arguing that the urgency of the climate problem necessitates a comprehensive response on the part of the federal government. Supporting environmental justice, bolstering community resilience, and combating climate change are all areas that a federal climate corps may assist with.
The White House has been silent on the program's price tag and funding mechanism, although Democrats had originally proposed $10 billion for a climate corps before dropping the idea in the climate bill.
Most Republicans have written off the Climate Corps as a liberal pipe dream that might end up costing more money and eliminating more jobs than it creates. In 2021, the House Natural Resources Committee chairman, Republican Representative Bruce Westerman of Arkansas, claimed that the United States didn't require another FDR initiative and that the concept that this would enhance land management was a fallacy.
The Environmental Protection Agency (EPA) has announced a $4.6 billion grant opportunity for tribal groups, municipalities, and states to promote environmental justice and minimize climate pollution, and the creation of the Climate Corps coincides with this announcement.
Copyright 2023, DailyDig.com