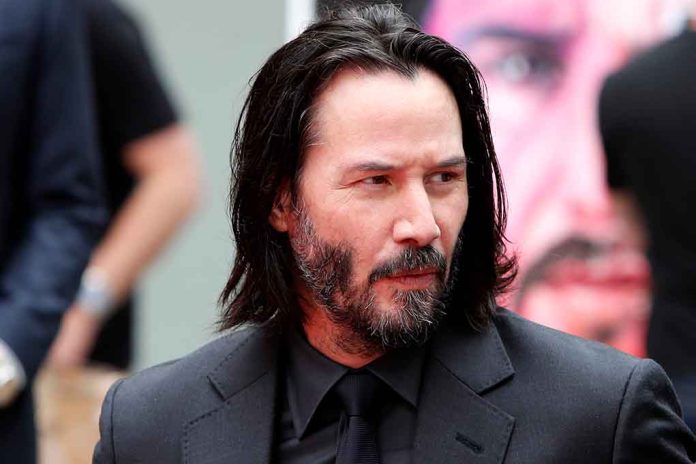 (DailyDig.com) – After a $8.9 million March 23 preview, Lionsgate's "John Wick" franchise seems to have rebounded into another hit.
Keanu Reeves's character is more ruthless in this sequel. His crucifix with hands that are praying tattoos gives him a revived, brutal take on being the chosen killer of God. He has fresh, more devastating weapons. His justice is always rugged, as he fights a contingent of murderers after the bounty on his head and more dreadful scenarios throughout the course of the film.
New characters and bent, horrific combat scenes build on the prior movies of "John Wick." "John Wick: Chapter 4" introduces additional foreign characters and expands on 'The High Table,' a modern-day assassin's society. The previous three films focused on John's history.
The movie depicts a plausible secret underground economy based on coins of gold and tightly restricted boundaries of behavior. Reeves's acting and Leitch and Stahelski's action sequences provide reality to this dirty underworld without sentimentality.
"John Wick: Chapter 4" has an all-star cast that includes Hiroyuki Sanada, Donnie Yen, and Jerome Flynn, and it delivers more determination and brutality than Wick has ever displayed before. Traditional bare-handed fighting is interspersed with more physically demanding actions like riding horseback or a motorcycle. More emotionally compelling components from the previous three films have been carried over into the action segments and storyline of this movie.
Meanwhile, he must contend with Marquis Vincent de Gramont, played by Bill Skarsgard, and the rest of 'The High Table,' a squad of assassins. The movie is set in Europe and provides new details about the sinister criminal organization and its lethal commanders.
The criminals have set a high price on Wick's head, inspiring him to take action. But in starting his search for revenge, he realizes that just killing the perpetrators isn't enough.
He has to return to his former methods and use those ways against them if he wants to keep living. Now that he has a $14 million bounty, Wick must go up against the most lethal and merciless criminals on the planet.
Copyright 2023, DailyDig.com