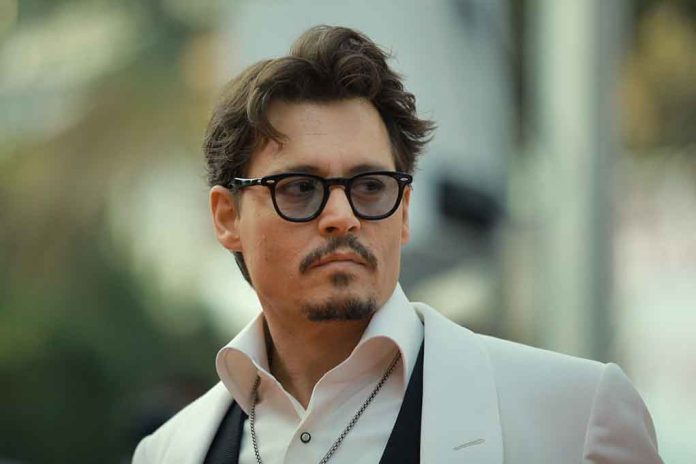 (DailyDig.com) – Johnny Depp, best known for his work in the "Pirates of the Caribbean" franchise and "What's Eating Gilbert Grape," had to leave the big screen behind, at least temporarily. Depp had become one of Hollywood's biggest villains when his now ex-wife, Amber Heard, accused him of abusing her. Years after Heard cast the first stone, the two estranged lovers faced off in the courtroom as part of a defamation trial.
Slow-talking Johnny Depp pours out his heart as he recounts childhood abuse in defamation trial https://t.co/PWw82AUbO7 pic.twitter.com/paq6bC01Sj

— Daily Mail Celebrity (@DailyMailCeleb) April 20, 2022
During Depp's testimony, the renowned actor detailed his childhood and how rough life was for him growing up. He talked about the physical and mental abuse his mother put him through, mentioning it eventually became too much even for his dad, who left when Depp was around 15. The actor's testimony came during his defamation trial against his ex-wife, Heard, who Depp claims abused him. Depp is seeking $100 million in damages.
It all started when Heard claimed she was the survivor of domestic abuse in a 2018 op-ed, though she originally claimed he physically abused her in 2016. Naturally, many people assumed she was talking about Depp abusing her, and it led to him losing his part in "Pirates of the Caribbean." As time went on, the evidence began to suggest it was actually Heard who was abusing Depp.
The actress is attempting to file a counterclaim, and the current trial will decide whether or not it goes through. Heard is accusing Depp of libeling her, calling her a liar, and is also seeking $100 million in damages.
Copyright 2022, DailyDig.com