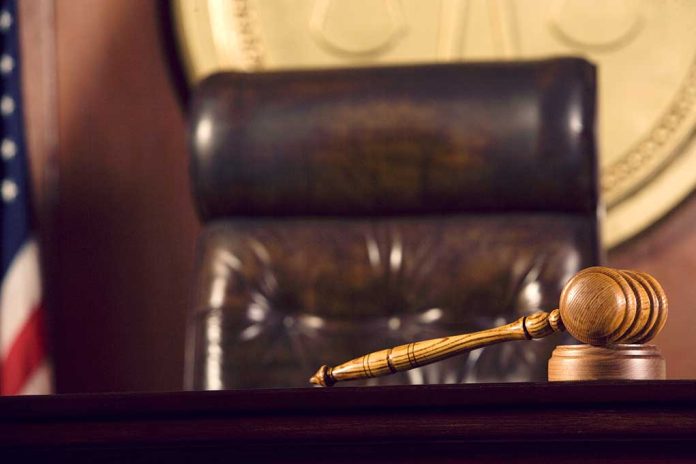 (DailyDig.com) – According to court records released on June 5th, an Arkansas judge is threatening Hunter Biden with a maximum of a year in jail and a $20,000 penalty if he fails to appear in person to answer questions connected with his child support paternity lawsuit.
On Monday, the presiding judge in the case, Circuit Judge Holly Meyer, issued an order requiring Biden to personally appear at all the paternity proceedings and, more specifically, to appear in court in Batesville, Arkansas, in July to be interrogated by Clint Lancaster, the attorney representing his daughter's mother, and to deliver his 2013 financial statements.
The first son, Biden, has a daughter of 4 years named Navy Joan Roberts with his ex-girlfriend Lunden Roberts. They are now involved in a contentious paternity suit. Before a paternity test could verify their relationship, Biden denied being the father. Child support was settled between the two in 2020; however, in 2022, Biden petitioned the court to reduce his $20,000 monthly payments and to deny Robert's request to alter their daughter's surname to Biden, prompting the matter to be reviewed.
Roberts claims that Biden was avoiding a court order to answer her and her lawyer's questions in their ongoing support case. The court was asked to consider a civil contempt sentence of no more than six months for Biden because he failed to disclose sought-after case-related material. She has also implicated Biden's wealth by stating that his lifestyle shows he has plenty of wealth, saying he lives luxuriously.
Biden was sent a summons by Judge Meyer to appear before the Independence County Circuit Court on July 10 in Batesville, Arkansas, to present his case against being found in "contempt of court".
Roberts also asked the court to dismiss Biden's case to change the agreed-upon child support, to force him to pay $20,000 in legal expenses, and to dismiss his motion to deny Navy Joan Roberts' last name being changed to Biden.
President Joe Biden has never mentioned his granddaughter while discussing his children and grandkids.
Copyright 2023, DailyDig.com