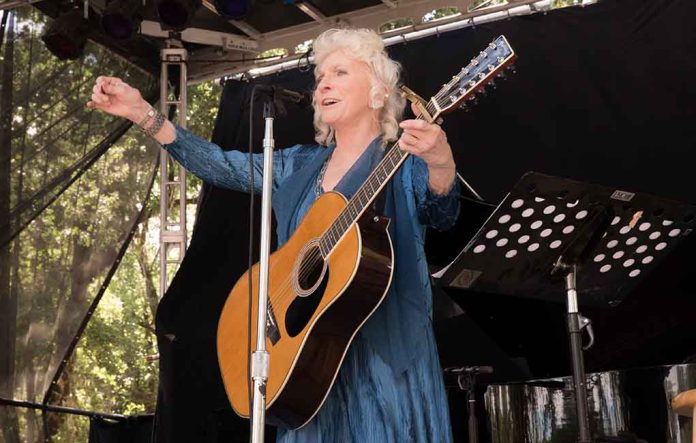 (DailyDig.com) – On April 29, 2023 in New York, Grammy Award-winning singer-songwriter Judy Collins will appear on the stage of the Patchogue Theatre for the Performing Arts.
The legendary 1967 album Wildflowers is being remembered by Collins, who has been touring for 60 years, with "an exclusive series of shows bringing to full bloom her chamber-folk masterwork performing with a string section," according to theater authorities.
Collins' greatest charting album is the 10-song Wildflowers, which has a gold certified and debuted at number five on the Billboard pop albums rankings. According to the theater, it was one of the first symphonic pop albums of the 1960s and a turning point in her career since it contained Since You Asked, Sky Fell, and Albatross, her first three original songs.
According to theater authorities, Collins' performance will include some of her most well-known songs.
Although Collins has written and sung her own songs throughout the years, along with a song dedicated to her father, My Father, which was published in 1968 on the album, Who Knows Where The Time Goes, Spellbound represents a fresh musical path for the experienced performer.
As she was working on her songs, Collins observed that they came together more rapidly than they would have normally. This was due to the fact that she wasn't on the road because of the pandemic restrictions.
Judy Collins, a Grammy-winning singer-songwriter, broke her elbow in September 2022, forcing her to postpone some engagements. Most octogenarians who break a bone take it easy. Collins underwent surgery two weeks after the incident and returned to her schedule a few days later. For an entertainer of any age, that's astonishing, but Collins is 83 and comparable to a musical shark.
Collins said that that she was unwilling to slow down or stop touring since she had already lost enough opportunities to perform in front of a live audience due to the pandemic and that she was eager to return to the stage after breaking her elbow.
Her performance tickets at the Patchogue Theatre will cost between $59 and $89.
Copyright 2022, DailyDig.com