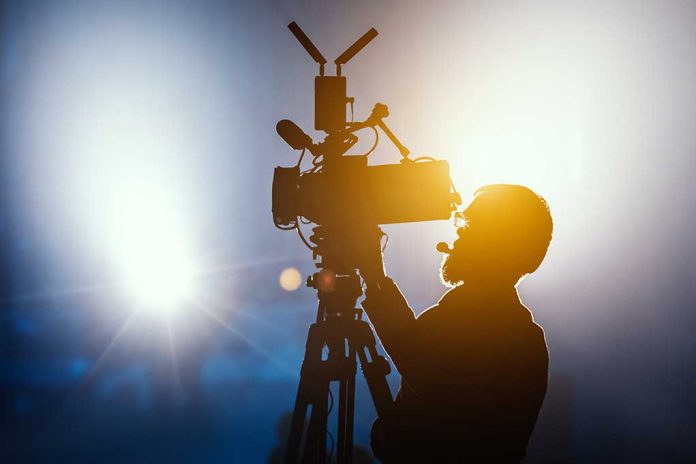 (DailyDig.com) – The science fiction thriller "Aporia," directed by Jared Moshe, will premiere in cinemas on August 11. The story follows a recently bereaved lady who feels overwhelmed by the prospect of resurrecting her spouse from the dead after a tragic accident.
Grief is a difficult feeling to describe. Imagine you had the ability to alter the past. Judy Greer portrays Sophie, a bereaved wife, and mother who manipulates space and time to rewrite the past. Time travel is risky because you might accidentally cause more damage than you prevent.
In the promotional material for "Aporia," Greer portrays Sophie, a lady who is unable to function after losing her spouse in a drunk driving accident and taking care of her distraught adolescent daughter. Sophie distracts herself from her crippling sadness by playing with time. The outcome is not what she expected.
In the preview, Sophie discovers that her husband's closest friend, portrayed by Payman Maadi, is secretly creating a gadget that bends time and might restore her old life, but with unexpected repercussions. A buddy of Sophie's is heard asking her why she doesn't just utilize the power she has.
Sophie says no because she doesn't want to take the chance of changing her and her daughter's (who is played by Faithe Herman), future by killing the driver who caused the accident because he was drunk and resurrecting her husband from the past.
Well Go USA will distribute "Aporia" in theaters throughout the United States around two weeks after its international debut on July 27 at the 2023 'Fantasia Film Festival.' Armian Pictures presents the time-traveling story by writer-director Jared Moshe.
The Los Angeles-based science fiction drama features a time travel theme. T. Justin Ross and Neda Armaan are credited as producers along with Peter Van Steemburg, Doris Pfardrescher, David A. Smith, Matthew Helderman, David Lawson, Dennis Walker, Christopher Alender, and Tyler Gould. Luke Taylor serves as the executive producer.
The Western thriller "The Ballad of Lefty Brown," which Moshe wrote and directed, is his most well-known work.
Copyright 2023, DailyDig.com