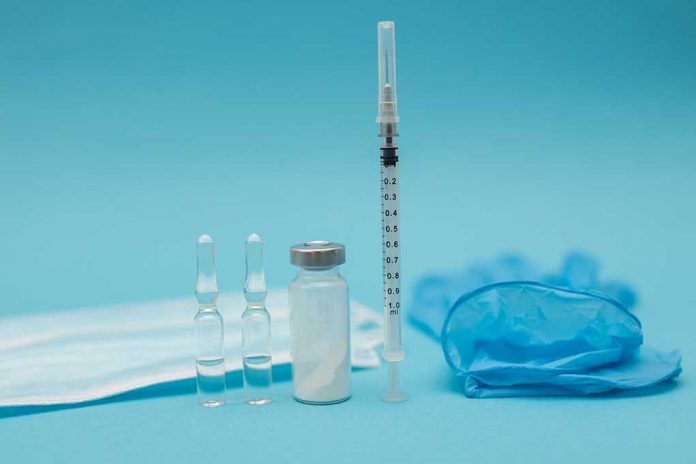 (DailyDig.com) – The Supreme Court's main role is to uphold the Constitution as supreme law of the US. It is now embroiled in investigations focusing on vaccine mandates, a topic causing significant controversy all across the country. Businesses and organizations feel they should be able to force the jab upon students and staff alike — and one justice seems to agree.
Eight students from Indiana University approached Supreme Court Judge Amy Coney Barrett in an attempt to overturn the school's vaccine mandate. Barrett denied to file an injunction or intervene in the matter in any way.
The Supreme Court justice holds authority over the appeals court responsible for the case. Her decision to deny the students came from her and her alone, without the consultation or consent of the rest of her colleagues. That has many people asking whether it's fair.
Supreme Court won't hear challenge to Indiana University vax mandate https://t.co/rHiAc10T0q pic.twitter.com/Xfb8WHuNVL

— New York Post (@nypost) August 13, 2021
Two lower courts heard the case before the docket made its way to Barrett. This includes the Indiana district court, which favored the student's request. The case then moved on to the 7th Circuit Court of Appeals, who voted 3-0 to uphold it.
Justice Barrett served as the next and final step. She refused to hear the case despite reasonable arguments from the involved students. Court filings from the IU alumni group assert that they have "a constitutional right to bodily integrity, autonomy, and of medical treatment choice in the context of a vaccination mandate." 
Indiana University says they will only exempt people with valid medical and religious reasons to decline the vaccine. Everyone else will face consequences — including, in some cases, immediate dismissal from studenthood or employment.
The university's actions, as well as those made by other schools and businesses, are cause for concern. Why do our liberties have to suffer because of someone else's fear? Do we no longer have the right to make our own decisions? What we're witnessing is something that most Americans and people around the world thought would never happen in the US: overreach.
Copyright 2021, DailyDig.com