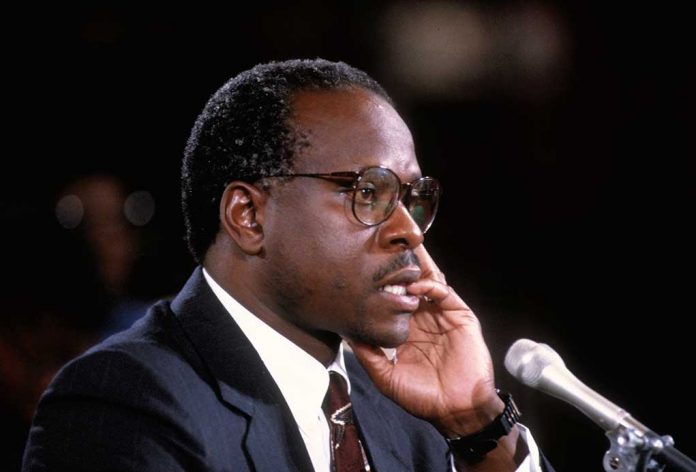 (DailyDig.com) – The Supreme Court of the United States (SCOTUS) has been under pressure from our government's executive and legislative branches, as well as the American people. Many accuse the high court of ruling in their political favor, politicizing the court. Justice Clarence Thomas issued a recent warning to people critical of the court.
Judge Thomas admits the high court has flaws. But he also has berated colleagues for acting like politicians at multiple points. Thomas says that while the Supreme Court is the least dangerous branch right now, it also holds the potential to cause the most harm.
Clarence Thomas says Supreme Court could be "most dangerous" branch https://t.co/RhTcIpcQ5U

— Mark S. Getzfred (@marknyt) September 17, 2021
The Supreme Court judge went on to say American leaders have become good at sowing division between people. He accuses the media of painting justices in a negative or positive light, depending on whether the outlet agrees with their conservative or liberal views.
Justice Thomas is the newest voice adding to the defense of the Supreme Court. Amy Coney Barrett and Stephen Breyer both became outspoken supporters of the institution in recent months, refusing to back down in the face of pressure from the Left.
Liberal Justice Breyer also wants Democrats to avoid trying to expand the court. After all, if they can engage in court packing, so can Republicans. Judge Barrett, for her part, says justices on either side of the aisle aren't just political hacks — they're professionals who just happen to have vastly different judicial and political philosophies.
Copyright 2021, DailyDig.com