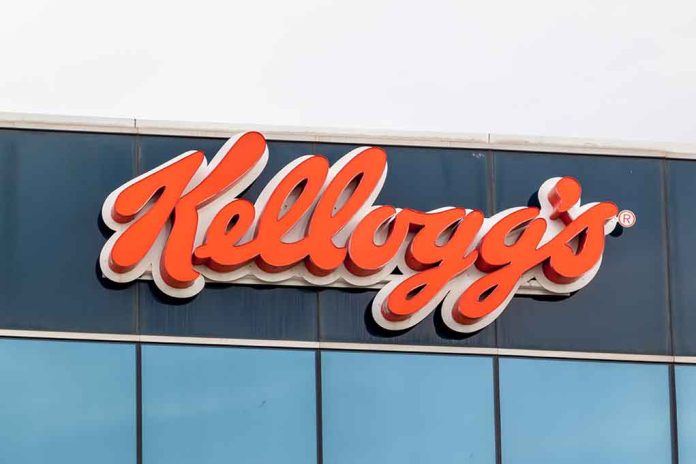 (DailyDig.com) – Kellogg's employees in Michigan, Nebraska, Tennessee, and Pennsylvania went on strike after the expiration of their contracts on October 5. The nearly two-month walkout may be coming to an end: the company has apparently decided to increase wages and improve benefits for their employees.
After several meetings with the union, the two parties finally reached an agreement. Before the recent deal, temporary employees didn't have a path to permanent positions within the company. The newly-reached agreement allows temps with four or more years of service to become permanent employees.
Kellogg reaches tentative deal with union after 2 months of strike https://t.co/06SyLQVOxQ pic.twitter.com/B1759MpzKe

— Reuters (@Reuters) December 2, 2021
The agreement will also improve the benefits and wages of current employees while offering permanent employees better post-retirement benefits.
Around 1,400 workers engaged in the protracted strike, some of which the company replaced. Kellogg noted that its annual profits took a hit from the disruption.
The union will vote on the new agreement on December 5, exactly two months after the employee's contracts expire. If all goes well, staff will be back to work enjoying better wages and improved benefits shortly afterward.
Kellogg is one of many major companies in the US to deal with worker strikes in 2021. In November, Deere and Company, a producer of farm equipment, struck a deal with its employees after a six-week walkout.
Copyright 2021, DailyDig.com