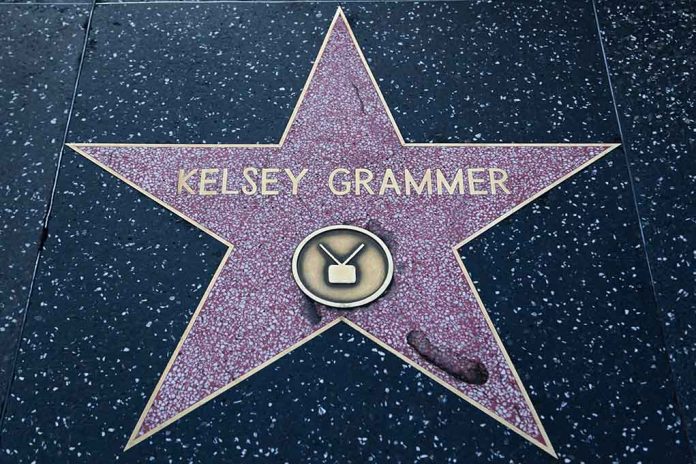 (DailyDig.com) – In the film "Jesus Revolution," starring Kelsey Grammer, the actor plays the role of Chuck Smith, a real-life preacher in California. The film, starring Grammer, Joel Courtney who portrays the younger Greg Laurie, and Jonathan Roumie of "The Chosen" as Lonnie Frisbee, opens on February 24.
Set in the 1970s, the movie follows the character of Greg Laurie as he and other young people look for answers to life's big questions. Lonnie Frisbee, a young and dynamic preacher, challenges the norms of the church by introducing Laurie to Jesus and inviting other lost teenagers to attend services. A countercultural revolution emerged as a result, with lasting effects on contemporary culture and the Christian church.
Grammer has said that he wants moviegoers to take away a few lessons from the film.
The film's director, Erwin, termed it "very authentic," and the idea that Lionsgate allowed them to create a movie named "Jesus Revolution" was nothing short of miraculous.
Harvest Christian Fellowship pastor Laurie has compared the current atmosphere to the one he experienced as a young person in the late 1960s and early 1970s, citing widespread apathy, anxiety, and depression among today's youth.
Like those his own age, he believes that the youth of today need to be given a reason to believe. And he hopes this film will serve as a catalyst. By sharing the real tale of the revival, they want to pique the interest of the next generation in experiencing one for themselves. Revival, he believes, is possible if people begin to pray for it.
In "Jesus Revolution," we see how a conservative pastor named Chuck Smith was won over by Frisbee's unconventional method of evangelism and how he welcomed young people from the hippie subculture into the church, despite his initial distaste for their freewheeling ways. Laurie said that it was the work of Smith's ministry that made his own possible.
Erwin, reflecting on the public's preoccupation with tales of unsuccessful church leaders, said the movie serves as both a tribute to pastors and a call for them to welcome the outcasts of society.
Copyright 2023, DailyDig.com