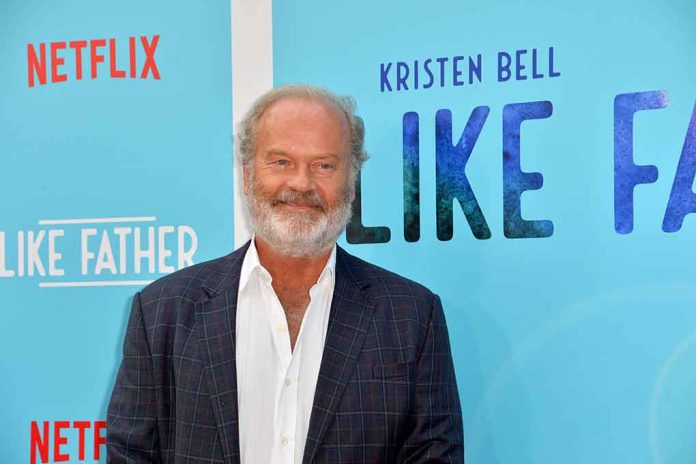 (DailyDig.com) – Frasier is returning to Boston, the city where his story started. The Emmy-winning comedy featuring Kelsey Grammer in the role of the pompous yet kindly doctor Frasier Crane will shift the storyline back to Boston. This is the city where his character was originally developed on Cheers, according to a statement released by Paramount+ on Wednesday, Feb. 1.
https://twitter.com/paramountplus/status/1620859551598940162?ref_src=twsrc%5Etfw%7Ctwcamp%5Etweetembed%7Ctwterm%5E1620859551598940162%7Ctwgr%5Ee377bc69d67dff9ec62d55306f25798bcd235170%7Ctwcon%5Es1_&ref_url=https%3A%2F%2Fwww.yahoo.com%2Fentertainment%2Ffrasier-revival-bring-kelsey-grammer-203324855.html
The new Frasier, which has been advertised as a sequel to the first show, Cheers, has replaced Frasier's son Frederick with actor Jack Cutmore-Scott. The remaining cast members are Jess Salguerio playing Eve, who is Freddy's roommate; Anders Keith plays David, who is the nephew of Frasier; Nicholas Lyndhurst plays Alan, a former college friend of Frasier's who became a professor at the university; and Toks Olagundoye playing Olivia, in charge of the psychology unit at the university and Alan's colleague. No one from the original Frasier cast has made any participation announcements to date.
It's unknown if Frasier will return to visit his old hangout, Cheers, or meet up with his Boston friends. The new show has another connection to that time period, as the first couple of episodes are being directed by James Burrows, a co-creator of Cheers. He also directed some episodes of Frasier when it first debuted on NBC.
From 1993 until 2004, eleven seasons of Frasier were broadcast, through the show's 11th season, which was the final season. Grammer continued to play the role that was created in season 3 of Cheers, which ended in 1993.
In an interview in 2021, Grammer made light of Frasier's departure from Seattle, where the character was born and raised. He said, "Frasier's gonna change cities again." He plans to accomplish one thing, but his destiny takes a different turn.
The Frasier resurrection is due to start filming in Los Angeles. It promises that the show's lead character will encounter fresh difficulties as well as build new connections with people and eventually realize a few long-held dreams.
Copyright 2023, DailyDig.com