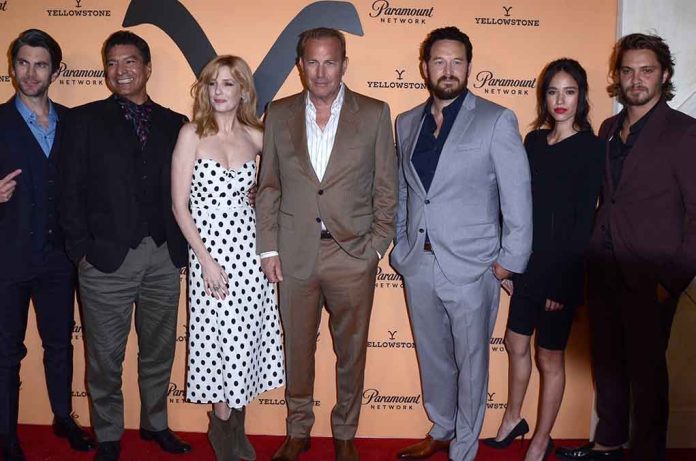 (DailyDig.com) – According to a story that was published by Deadline this week, Kevin Costner, who plays the role of John Dutton, the father of the Dutton family on the popular series "Yellowstone," may be leaving the show due to concerns over conflicts with the show's filming schedule.
The rumor has it that the co-creator of the show as well as its showrunner, Taylor Sheridan, is collaborating with Paramount to possibly end the series in its current iteration and release a franchise that would continue the story of the Dutton family and potentially cast Matthew McConaughey. The project is rumored to be in the works but has not been verified by the studio, Taylor Sheridan, or Matthew McConaughey at this time.
The level of speculation that award-winning drama "Yellowstone" star Kevin Costner may be quitting the show has reached such a peak that Paramount has replied to it.
Kevin Costner is a significant contributor to "Yellowstone," according to a statement released by a spokesperson for Paramount, and we anticipate that this will continue to be the case for a significant length of time in the future.
"We have no news to report," they said.
In addition to this, the statement said that they are always working on franchise extensions of this great universe that Sheridan's amazing intellect has constructed. Matthew McConaughey is an exceptional talent, and we'd be thrilled to work with him in any capacity.
So, it does not appear that Kevin is leaving the "Yellowstone" show yet. In addition, the actor has not addressed the rumors in any official capacity. The fact that this is the case, however, has not prevented people from expressing their worries. The comment thread of Kevin's recent Instagram post on January 31 was filled with messages from followers pleading with him to continue his role on the show.
The series chronicling the daily activities of a ranch family in Montana has attained an extraordinary level of popularity. This popularity has spawned not one but three spin-offs, namely "1883," "1932," and the soon-to-be-released "6666."
Copyright 2023, DailyDig.com