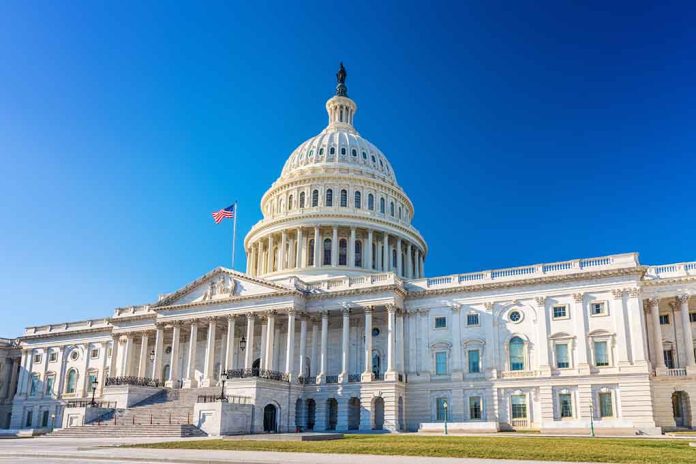 (DailyDig.com) – As reported on February 20, Speaker of the House Kevin McCarthy gave Tucker Carlson from Fox News unrestricted access to the 41,000 hours of Capitol CCTV video regarding the incident on January 6, 2021. Producers who work on Carlson's TV show are looking into the tape, and it's possible that some clips will air in the upcoming weeks.
In an effort to prevent Joe Biden's certification as the 2020 presidential election winner, supporters of the current president, Donald Trump, rushed the Capitol building. The videos depict a variety of perspectives on what occurred.
Several Democrats were angry with McCarthy's decision because they felt the film ought to have been available to the public and all news media. They fear that Carlson will use the recordings to stoke conspiracy theories in the run-up to the presidential race of 2024.
Maryland Democrat Congressman Jamie Raskin questioned why the video couldn't be shared with the public and all media outlets. He believes that MAGA supporters will use the video as propaganda.
Rep. Adam Schiff (D-CA) is worried that Carlson would exploit the film to promote an alternate narrative that might lead to dangerous conspiracy theories. He accused Carlson of being a mouthpiece for Kremlin viewpoints. He states that Carlson said the events of January 6 were staged as a false flag. Schiff says this is not about openness at all but rather "fueling dangerous conspiracy theories."
Likewise, novelist and Biden delegate Victor Shi called McCarthy's action a betrayal of our country and the essence of a media run by the state. He anticipates that Carlson will manipulate the film in an effort to minimize and reject what occurred on January 6.
Carlson, who has called the Capitol uprising vandalism and cast doubt on tales from that day, claimed that this film shouldn't be kept under wraps. He said that the truth about January 6 was in the public's best interest to uncover. This footage will expose the truth, and he cannot fathom why any decent human being would not want the truth.
Copyright 2023, DailyDig.com