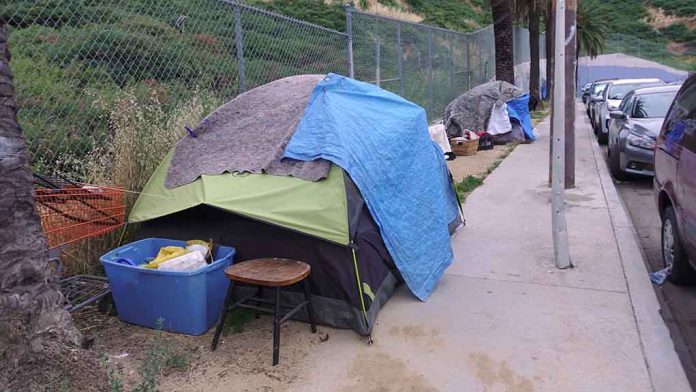 (DailyDig.com) – Karen Bass, who was inaugurated in as mayor of Los Angeles on Dec. 11th, declared that she will proclaim a state of emergency on homelessness as her first action as Mayor on Monday morning.
She stated that there are more than 40,00 homeless persons in Los Angeles and the proclamation would identify homelessness as a catastrophe.
Bass explained that the country has recently had a pandemic, that inflation and the expenses of living are growing, and that those 40,000 people are currently sleeping on the streets. She stated that LA has asked her to lead during a pivotal time in the nation's history. "No matter what, we never give up. We have never given up and that's our LA magic," and according to her, significant portions of Angelenos are being forced to house several families in a single dwelling.
Numerous individuals struggle to make their payments while also paying for automobile maintenance. Frequently, according to the mayor, many individuals are forced into a crisis, which might involve addiction, and subsequently lose their houses.
Bass has been assisting Mayor Eric Garcetti with his transition into office for the past three weeks. As part of this shift, calls have been made to city council members, the city attorney, and others, to unite and move swiftly to address the problem of homelessness.
She remarked that they have begun requesting that everyone link arms with her while she undertakes her mission.
Bass was sworn into office by Vice President Kamala Harris, who did not provide a speech during the event.
Instead of the ceremony taking place at City Hall, the event was held at the Microsoft Theater and was joined by nearly every city official, Governor Newsom, and a number of her constituents. The stairs of City Hall were projected onto the screen behind everyone.
Contemporary gospel duet Mary Mary and Stevie Wonder sang 'Living for the City' and National Youth Poet Laureate Amanda Gorman recited a poem.
Copyright 2022, DailyDig.com