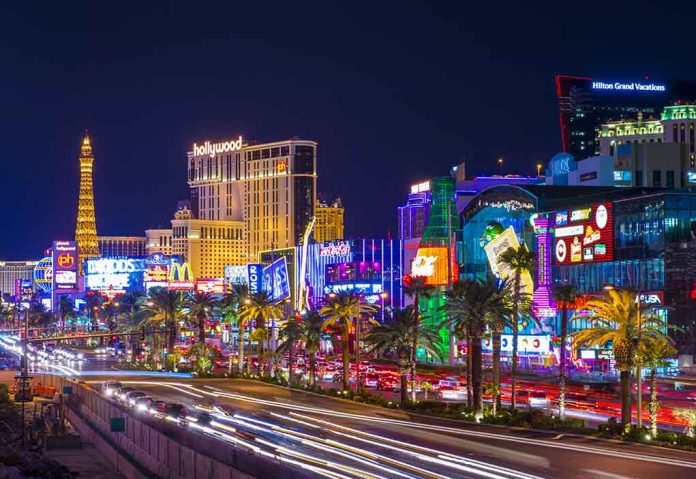 (DailyDig.com) – After two days of severe rains that flooded streets and part of Interstate 15 to the south of Las Vegas and probably contributed to a minimum of one fatality, locals started to dry out on Sunday, September 3.
As noted by the Las Vegas Fire & Rescue Squad, the torrential rains in Las Vegas led to 24 fast-paced water rescue situations, with about 10–12 individuals evacuated from running or standing water and around 30–35 automobiles left stranded.
On the morning of Saturday, September 2, Las Vegas Fire & Rescue discovered a corpse in the northwest area of Las Vegas. Following the victim's disappearance due to swift water, there was a missing person report. Authorities have not yet revealed the victim's identity or the circumstances surrounding the death.
Ryan Taylor, 13, was another possible victim of the floodwaters. He was hurt on the afternoon of September 2 while riding an innertube in the flooding streets. He was floating down the road until he arrived at the chaotic crossroads where he is thought to have been hurt. He was sent to the hospital when rescued, where he died early Sunday. Unintentional drowning was recorded as the cause of death.
On Sunday, the National Weather Service said that 2.55 inches of rainfall were measured at the airport. For a desert city, Las Vegas had already experienced 3.99 inches of rain this year. This is 1.17 inches more than average.
Over the long Labor Day weekend, the two days of torrential rain caused road closures and left hundreds of cars stuck in the muck. Also on the rise are mudflows, which may be attributed to an increase in groundwater levels as a result of the winter's heavy precipitation.
Flooding of this magnitude has occurred in Las Vegas before. As a result of the flash floods that hit the city in July 2022, the roof of Planet Hollywood collapsed.
Copyright 2023, DailyDig.com