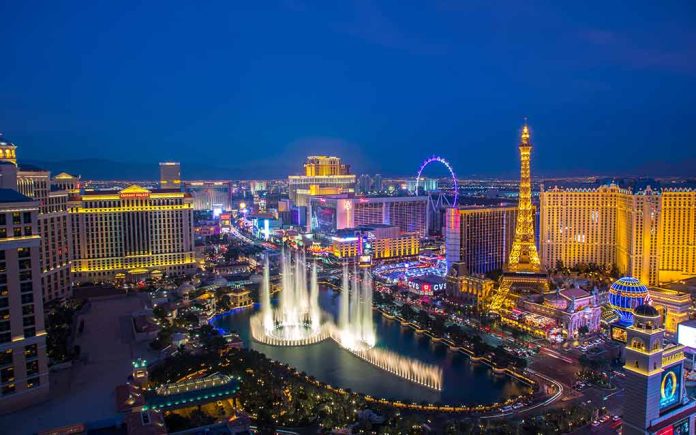 (DailyDig.com) – Health authorities in Las Vegas are looking into two hotels after visitors contracted Legionnaires' disease while staying there. The Legionella bacterium may cause a form of pneumonia known as legionnaires' disease.
Actions are being taken to inform potential exposed visitors.
Two visitors at Caesars Palace and one guest at The Orleans Hotel & Casino were given positive test results for the illness, the Southern Nevada Health District (SNHD) said on August 24.
This is the third confirmed case of legionnaires' disease at the Orleans Hotel & Casino this year. SNHD reported that after the water system cleanup, tests did not reveal the presence of Legionella bacteria. A sampling of the water gave positive results for Legionella, after a third visitor was just confirmed as a case.
The hotel is doing additional environmental sampling and remediation at the recommendation of health authorities in order to eradicate the germs and assure the safety and health of its guests.
David Strow, a representative for The Orleans's parent company, Boyd Gaming Corporation, has stressed the importance of its visitors' physical well-being. They've taken several precautions to ensure the safety of their visitors.
According to the CDC, the easiest way for people to get the bacterium is through unintentional ingestion of contaminated water or inhalation of mist. The bacterium is naturally found in freshwater but poses a threat to human health when it multiplies and spreads via artificial water systems in buildings.
Nearly ten thousand infections were recorded in the United States in 2018, marking a steady increase in the total quantity of cases registered with the CDC since 2000. Fever, shortness of breath, cough, and headache are all possible symptoms of the condition. Antibiotics are effective against bacterial infections like this one.
In a poll uploaded on its website, SNHD invited guests who visited Caesars Palace between August 1 and 23, 2023, and suffered symptoms of the disease for no longer than fourteen days to report them. Anyone who suffered symptoms after staying at The Orleans beginning on August 1, 2023, was urged to contact the hotel.
Copyright 2023, DailyDig.com