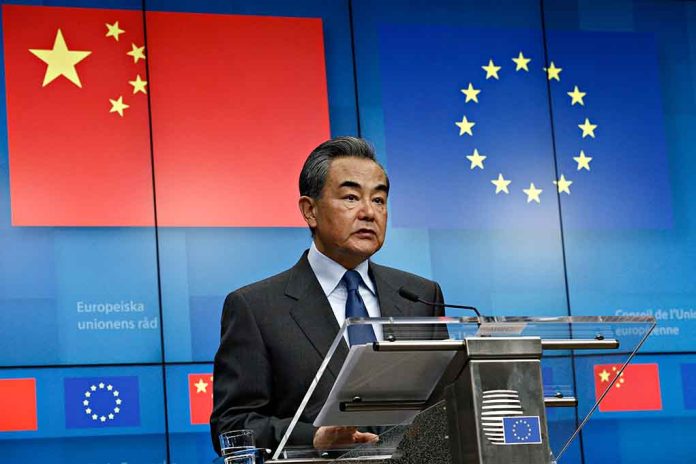 (DailyDig.com) – Tensions are heating up across the pond. NATO, Ukraine and Russia are clashing over speculations of possible invasion; Poland is constructing a border fence; and North Korea continues to defy the US and its allies by testing new weaponry. Now, Lithuania is joining the mix with its recent dispute with China, the world's second-largest economy, over trade practices.
Lithuania, one of the smallest countries in the European Union (EU), accuses China of discriminating against them via trade policies. China denies such actions, noting that the two countries' issues are political, not economic. However, the EU is backing Lithuania and submitted a challenge with the World Trade Organization (WTO).
EU challenges China over 'discriminatory trade practices against Lithuania' https://t.co/3zKpQkrGRs pic.twitter.com/KQoZiQaJKN

— Zyite (@ZyiteGadgets) January 27, 2022
The European Commission says Chinese trade practices hurt Lithuanian exports and affect other EU exports. Commissioner Valdis Dombrovskis claims it takes launching a WTO case very seriously; bilateral attempts to resolve the issue have apparently failed, prompting Lithuania to submit the dispute to the WTO.
Dombrovskis also feels China's actions severely damage the EU's single market.
China denies blocking any imports from the region. Lijian Zhao, a spokesman for the country's foreign ministry, calls the allegations untrue. Zhao says that if a company is having an issue sending products to China, they need to contact Chinese authorities. He added that Lithuania alone is responsible for the heightened tensions.
Copyright 2022, DailyDig.com