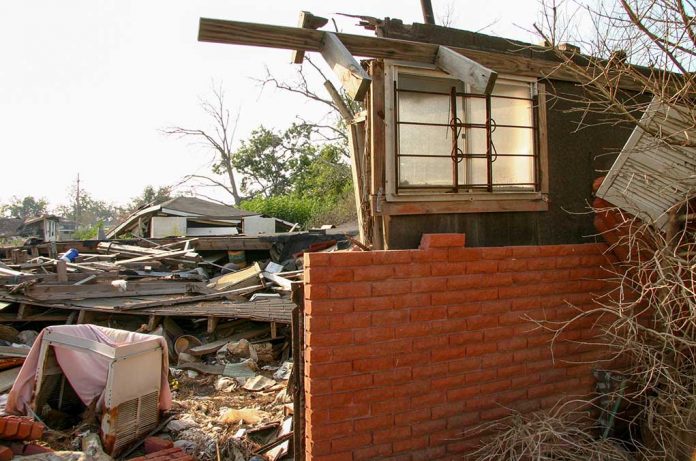 (DailyDig.com) – Louisiana is no stranger to hurricanes. It took months for residents of the state to recover from Katrina after it struck in 2005. Now, they're contending with similar struggles in the wake of Hurricane Ida, which carved a catastrophic path as it careened through the Pelican State. The lucky few who managed to leave home before the chaos struck have absolutely no idea when — or if — they'll be able to return home.
Officials are telling evacuees to stay away for an undetermined amount of time as the long road to recovery begins.
With electricity still out for hundreds of thousands of people in Louisiana, officials warned on Tuesday that recovery from Hurricane Ida could take days or even weeks. The New Orleans mayor also announced an 8 p.m. curfew. https://t.co/agH5MYz73i

— The New York Times (@nytimes) September 1, 2021
The city of New Orleans lost power on August 29, forcing thousands to suffer in the middle of an intense heat wave passing through the zone. In fact, officials have even pondered the merits of evacuating additional citizens from the city, even though Ida has passed.
In the days following Hurricane Katrina, the city had to jump into action by creating temporary shelter for residents, as high winds leveled thousands of homes. This time around, New Orleans officials can at least focus on getting food, water, and ice to needy people.
For those who remain within NOLA's borders, life will center on finding ways to mitigate serious risks. Mayor LaToya Cantrell recently acknowledged the heat and constant risk of heat stroke in a location where many residents don't even have access to clean water. Yet, there are other risks, too — the city's hospitals are full, schools are closed, and supplies are hard to come by.
Copyright 2021, DailyDig.com