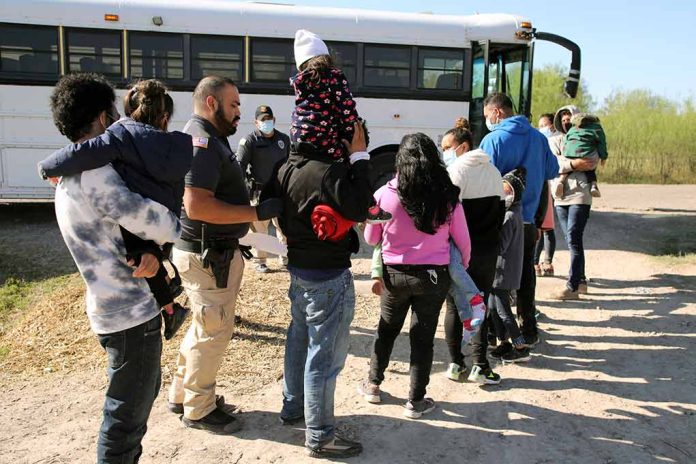 (DailyDig.com) – After thousands of illegal immigrants were freed from federal detention at the border between the US and Mexico, Governor Maura Healey, a Democrat from Massachusetts, announced the state's declaration of emergency on August 8.
She said there was a significant shortage of shelter options because of the situation, and she requested the nation's government to provide aid.
Officials in the commonwealth estimate that there are over 20,000 people seeking refuge in state-run shelters right now, or around 5,600 families. Only in Massachusetts is there a 'right-to-shelter' statute, which ensures that all homeless families, regardless of citizenship status, have access to safe housing.
Healey also contacted Alejandro Mayorkas, the Department of Homeland Security (DHS) Secretary, via letter, pleading for immediate assistance. Approximately 5,600 illegal migrant households, including pregnant women and small children, cost the state $45 million each month to take care of.
According to Healey, this crisis is the result of a number of interrelated issues, including the federal government's insufficient construction of reasonably priced housing during the last decade, issues with immigration and work permits, and the termination of housing and food security programs instituted during the pandemic. There's an immediate urgency to take action, she said.
In September, Florida's Republican governor and current presidential candidate, Ron DeSantis, moved around 50 illegal immigrants to Martha's Vineyard, Massachusetts. The island quickly mobilized its resources and sent the refugees to Joint Base Cape Cod.
Healey claimed that her state had taken the initiative to solve a problem that had festered for years due to federal inactivity, but they can't keep doing it alone any longer.
Like other "sanctuary states," Massachusetts is seeing an increase in illegal immigration and struggling to provide for the thousands of people who need help.
Meanwhile, federal officials have reported an uptick in illegal crossings of the southern border since June. The number of illegal immigrants apprehended by Border Patrol officials at the border between the United States and Mexico increased to almost 130,000 in July from around 99,000 in June.
Copyright 2023, DailyDig.com