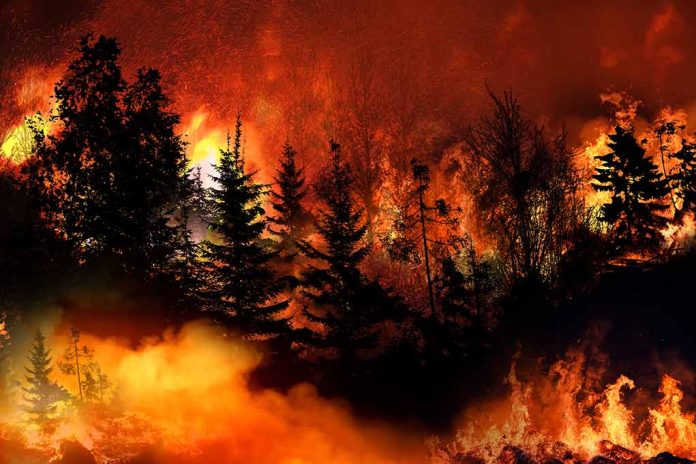 (DailyDig.com) – As crews continue to comb through the charred remains of an ancient village on the island of Maui in Hawaii, the official death toll from the inferno has risen to more than 100. It is the worst wildfire in the United States in over a century.
A new fatality count was announced by Hawaii's governor, Josh Green. He warned on August 12 that he expected the death toll to grow. Even though cadaver dogs have searched only three percent of the affected area, it contains about five square miles of the region that must be searched.
Wildfires have devastated thousands of structures in the centuries-old municipality of Lahaina, forcing thousands of inhabitants to evacuate for their lives.
First responders are combing the rubble with cadaver dogs and axes. They are using bright orange Xs to indicate the locations of any human remains they find.
While in Lahaina, Green said that this natural calamity would be Hawaii's worst. They have no choice except to wait while the search is ongoing and provide moral support to the living. The current priorities are to provide medical attention, shelter, reunite families, and start the recovery process by rebuilding.
Only two of the 89 victims have been positively identified, according to John Pelletier, head of the Maui Police Department. Because the bodies disintegrate as soon as authorities pick them up, victim identification is a nightmare. The remains of these people went through a blaze so hot that it melted metal. To positively identify them, DNA testing will be required.
Green said that 2,200 structures were either harmed or razed in West Maui, with 86 percent of them being homes. Six billion dollars' worth of damage has been done to buildings around the island.
The Kihei region and the Upcountry communities in Maui's mountains have both reported fires. So far, no deaths have been recorded; however, 544 buildings (96 percent of them homes) have been destroyed by the fire.
Copyright 2023, DailyDig.com