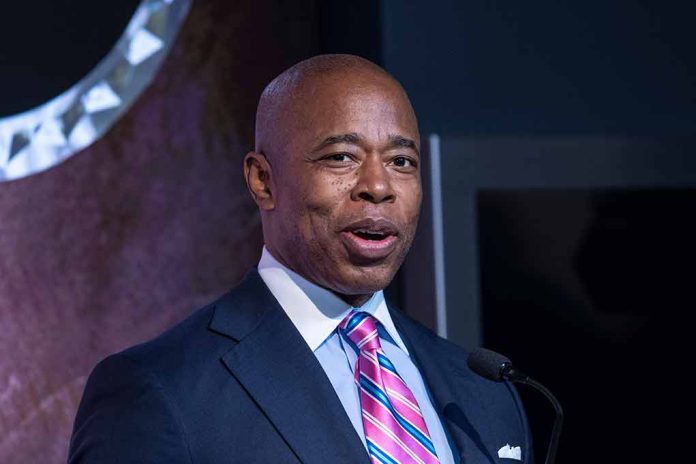 (DailyDig.com) – Kathleen Corradi, a Department of Education (DOE) worker, was chosen by Mayor Eric Adams on April 12 as New York City's inaugural rat czar.
Adams claims that New York City has made significant strides in recent years in eliminating rats, the city's number one public adversary. It was obvious, however, that they required a rat-control coordinator who could oversee all five of their boroughs. Corradi possesses the education, motivation, expertise, and vitality to rid New York City of rats and make it a welcoming, cleaner, and better place to live for everyone.
Adams has charged the New York City DOE director in charge of space planning, Corradi, with coordinating with neighborhood groups and other agencies to eliminate the city's rat population. The Adams government originally advertised the position in December 2022, with the aim of paying the new rodent movement director a salary of $120,000 to $170,000 per year.
The "Harlem Rat Mitigation Zone" is being funded by the city for $3.5 million, and it aims to minimize the rat infestation in many regions, including roughly 70 schools and 73 parks. Fourteen seasonal and nineteen permanent workers will be hired for the campaign to rid the city of its rat problem.
According to the Department of Health and Mental Hygiene of New York City, the number of rat tickets issued in the city in 2022 was 60,000, twice the number issued in 2021. To reduce the city's rat population, Mayor Adams passed a measure into law in 2022 mandating that waste containers be brought inside by 8 p.m.
David C. Banks, chancellor of the New York City Department of Education, said that the city's war against rats had entered a new phase. They have taken a giant leap forward in preserving the safety and health of their pupils at school and at home with the employment of their first metropolitan director of rat mitigation.
Copyright 2023, DailyDig.com