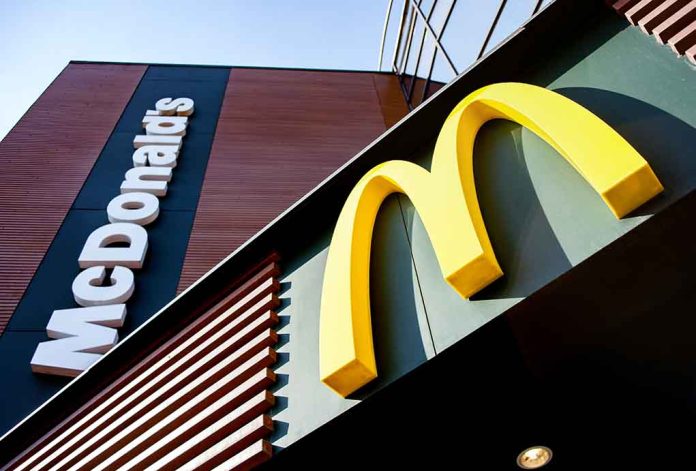 (DailyDig.com) – Sarah Michelle Gellar, star of the Wolf Pack and 45, recalls getting into legal trouble at age 5 while participating in the competitive fast-food battle between McDonald's and Burger King. She spoke about her professional career, recalling a Burger King ad she had acted in before becoming Buffy Summers.
She stated that what she mostly recalled was that she hardly ate much fast food then. She simply wanted a hamburger. She was overjoyed when her mother told her that she could eat one.
What she soon discovered was that the burgers made for advertisements were not for eating, as they had to appear flawless. They accomplished this by using glue, paint, and shellac to keep it looking perfect during production. Gellar remarked, "You guys, TV is not real."
Gellar thought it was hilarious. She was working on a significant Burger King campaign. But when five-year-old Sarah blasted them and said she only ate at Burger King in one of the ads, McDonald's sued the business, the ad agency, and her.
Despite her claim that the term 'barred' is harsh, Gellar acknowledged in a 2004 discussion with the media that she was prohibited from eating at McDonald's while the case was pending.
Gellar explained that it was difficult because, as a child, all of her classmates' birthday celebrations were held at McDonald's, so she lost out on quite a lot of delicious apple pies.
Buffy the Vampire Slayer aired from 1997 to 2003, for 7 seasons. The first 5 seasons were aired on The WB with the latter two 2 airing on UPN. During those 7 seasons, Gellar had a stellar acting performance as the lead character.
During an interview on The Graham Norton Show in January 2023, Gellar discussed the 20th anniversary of the final episode of Buffy.
Gellar said that fans like reminding her that twenty years have passed. She claims that it's flattering and that she appreciates that people still remember her, but please don't tell her what her age is now by quoting the year and number of years since then!
Copyright 2023, DailyDig.com