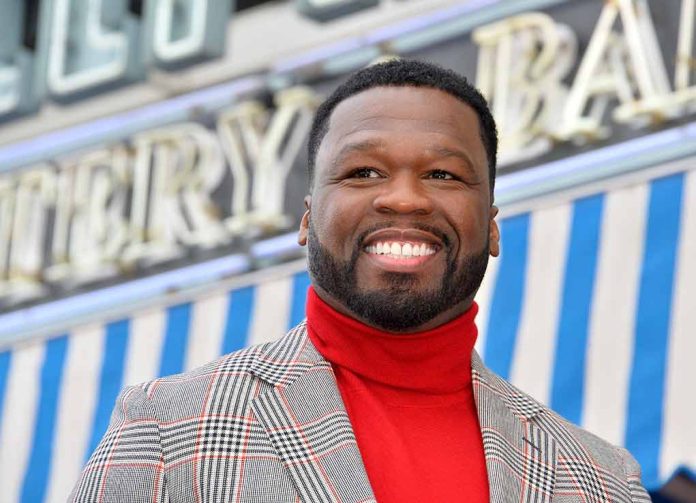 (DailyDig.com) – Shooting on the independent criminal thriller "Boneyard" has started in Las Vegas, and it stars Curtis "50 Cent" Jackson and Mel Gibson.
Based on actual facts, "Boneyard" follows Gibson's FBI agent as he works with the police of Albuquerque to track down a serial murderer known as "The Bone Collector." However, the police chief and one officer have a different take on the search, suspecting that someone inside their own ranks may be the murderer.
The film also stars Michael Sirow from "The Wrath of Becky," Nora Zehetner from "The Right Stuff," and SXSW breakout sensation Brian Van Holt from "Jo vs. Carole."
Producing "Boneyard" is Colin Bates (who also produced Halle Berry's thriller movie "Kidnap"). Asif Akbar and Vincent McDaniel are also producing this buzzy independent film.
Van Holt portrays a cop with ties to the case via a missing niece, and Jackson plays the chief of police.
In addition to producing and co-writing the screenplay alongside Vincent E. McDaniel, Koji Steven Sakai, and Hank Byrd, Akbar is also an integral part of the movie as the director.
In addition to One Dollar Studios and The Film Post, Flix Financial is providing funding. The executive producers are Dean Scheske, Danny R. Carmona, and Randall J. Bacon.
Jackson, an actor and rapper, used his role in "Power" on Starz's crime series to launch a number of successful spinoffs. The "Black Mafia Family" television series, which is now filming its third season, and "The BMF" documentary series are two further examples of rapidly expanding businesses. He revealed a multi-project, nonexclusive development contract with Fox earlier this year.
He has been in various action thriller films and will soon be seen in "The Expendables 4" with Sylvester Stallone and Jason Statham for Lionsgate.
Gibson will next be seen in "The Continental," a "John Wick" spinoff airing on Peacock in September. He was most recently featured in the independent crime adventure film "Bandit" with Josh Duhamel.
Both Savva Entertainment and APA represent 50 Cent, while Brecheen Feldman and APA represent Gibson.
Copyright 2023, DailyDig.com