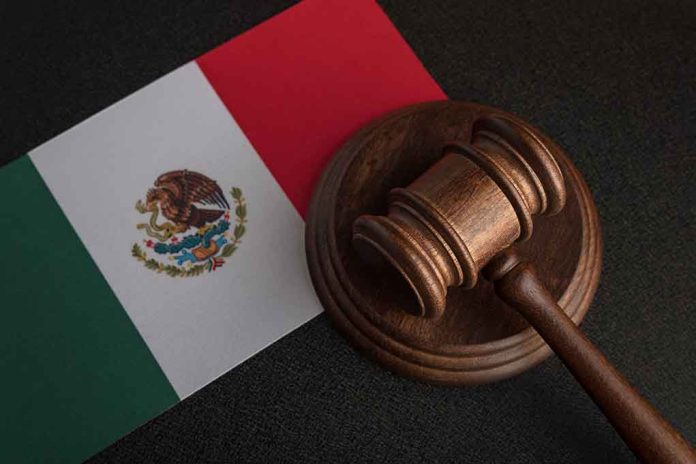 (DailyDig.com) – On August 3, during a news conference, Andres Manuel López Obrador, the president of Mexico, continued his criticism of the Governor of Texas, Greg Abbott, labeling him "inhumane and immoral" for his state's fence border and buoy installations in the middle of portions of the Rio Grande River.
Two migrants' corpses were discovered on August 2 near the buoys in the river, and a Mexican congressman blamed the floating barriers for their deaths. After his news conference, reporters inquired about the buoys and the fact that Texas authorities said Mexico should do more to combat illegal immigration, both of which Lopez Obrador addressed.
He shot back that they shouldn't bother debating with people who don't understand the human situation. They either don't know or don't care about the reasons behind it, he said, and they are being really cruel and unethical.
These remarks follow the publication by Mexican authorities of news that the two migrants who drowned had been captured on the buoys set out by Texas. Abbott ordered the buoys to be deployed to impede and/or reroute illegal immigrants and asylum seekers who were not crossing the border legally.
Both corpses were discovered independently. One corpse was discovered wedged between two buoys, while another was discovered three miles upstream. Officials in Texas have speculated that the individual who was discovered dead between the floating buoys likely died upstream.
The nationalities of the victims were being investigated by authorities.
López Obrador has said that this kind of treatment is unacceptable. No decent human being would ever treat someone that way, he said. He also pointed the finger at Abbott for the state of Texas's buoy barrier policy.
On July 24th, the DOJ stated that it would be filing action against Texas in an attempt to force Abbott to eliminate the hurdles.
Abbott has said that he would not remove them despite the DOJ's threat of legal action should he fail to do so by the specified date.
Copyright 2023, DailyDig.com