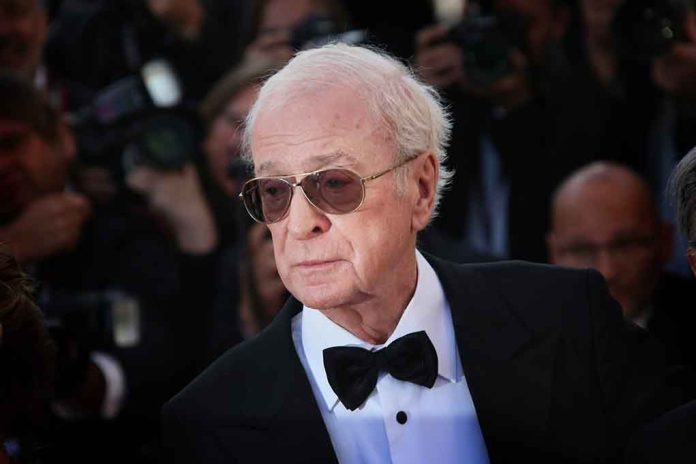 (DailyDig.com) – Even though Tom Cruise, star of "Top Gun: Maverick", skipped the Oscars this year, he made sure to be in London for Michael Caine's celebration on March 14. It was Caine's 90th birthday. Celebratory dinner guests included not only Tom Cruise, but "Mission Impossible" screenwriter Chris McQuarrie, "Britain's Got Talent" host David Walliams, and Michael Caine's wife, Shakira Caine, as well.
The Cain, star of "Batman Begins," was provided a big chocolate cake featuring "Happy Birthday" emblazoned across it and a table full of multicolored candles for the actor to blow out.
He celebrated his birthday at the posh River Café in Fulham, West London, with Denise Welch of "Loose Women." As Welch told a dirty joke regarding Caine, everyone in the room burst out laughing.
Welch commented that it was a great joy to be invited by Shakira Caine to speak a few words during the 90th birthday celebration for Michael Caine. Welch said that it was a fantastic day with wonderful friends!
On Tuesday, Walliams posted a series of Instagram photographs with accompanying captions from the party, including one of Cruise laughing and smiling with his arm over Caine's shoulder at a table. Seated beside a jovial Cruise, Caine is shown in the photos clutching a microphone and a glass of wine.
Photos of Caine, Cruise, and the other partygoers leaving the renowned restaurant after the event's conclusion show Cruise appearing casual in a black shirt with the sleeves pulled up. Caine, dressed sharply in a blue suit, walked with the aid of a walker.
Caine has received two Academy Awards over his career, the first being for his supporting role in "Hannah and Her Sisters" in 1986 (for which he allegedly missed the event in order to shoot "Jaws: The Revenge"). He earned the award for Best Supporting Actor in 1999 for his work in "Cider House Rules".
Both legendary actors, Michael Caine and Tom Cruise, co-starred in the hit film "Austin Powers in Goldmember" from 2002.
Copyright 2023, DailyDig.com