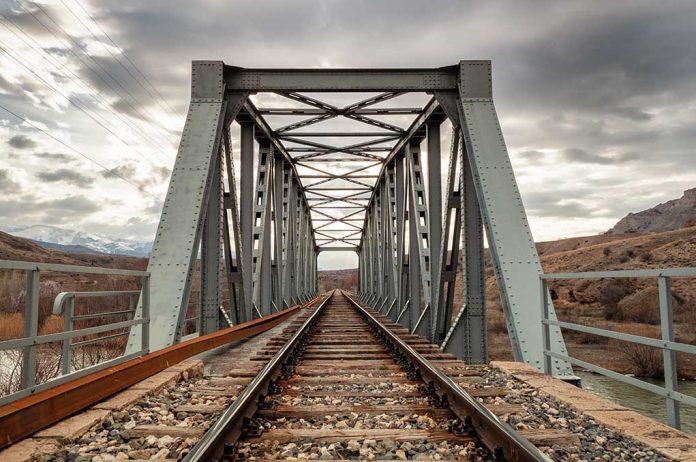 (DailyDig.com) – No casualties or evacuations were reported when a train carrying roughly twenty-five cars derailed in northwest Montana on April 2. A couple of the cars look to be submerged in the photographs that were posted online depicting the chaotic scene.
At roughly 9:20 a.m., Mountain Time, the train derailed on a railroad track owned and maintained by Montana Rail Link. The village of Quinns, northwest of Missoula by nearly 70 miles, lies close to the western border of Idaho, where the event took place.
The Sheriff's Office of Sanders County dispatcher, Bill Brown, said the derailed rail cars were not believed to be transporting anything dangerous when the accident occurred along the bank of the Clark Fork River.
Brown said that the Montana Rail Link personnel and the Fire Department of Sanders County had responded and were inspecting the train cars to determine their contents.
On Monday, NBC Montana's Dominic Vitiello posted photographs from the area, showing a chaotic pileup of derailed train cars wedged at odd angles along the riverbank. He said that reports of the 25-car railway wreck began coming into the sheriff's office of Sanders County at about 9:20 a.m. Sanders County law enforcement reported that the fire department had arrived and that the area was safe.
https://twitter.com/DominicNBCMT/status/1642571917168357376?ref_src=twsrc%5Etfw%7Ctwcamp%5Etweetembed%7Ctwterm%5E1642571917168357376%7Ctwgr%5Eb1b6333d2017089d2f03c04a86d23d181e78fc6e%7Ctwcon%5Es1_&ref_url=https%3A%2F%2Fwww.newsweek.com%2Fphotos-over-two-dozen-train-cars-derail-many-falling-river-1792060
According to authorities, just one of the cars in the crash may have had a propane leak. Beer seems to be spilling from most of the cars that were dislocated by the crash.
The Norfolk Southern train crash in February raised attention to the subject of derailments, and this occurrence follows in its wake. Fires discharged hydrogen chloride and phosgene into the air, and the event caused significant pollution of the air and adjacent bodies of water near the town of East Palestine, Ohio. There were dangerous substances in around 20 of the vehicles on the train.
Cleanup of the Montana derailment might take many days, said railroad authorities, and they still don't know what caused the disaster.
Copyright 2023, DailyDig.com