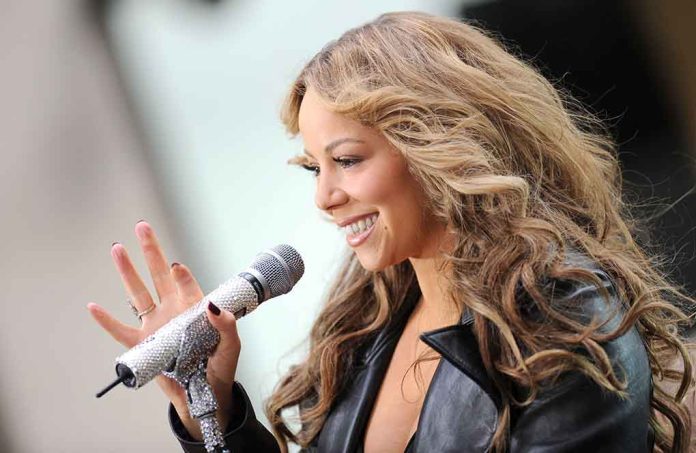 Pop Singer Fails in Bid to Be Sole "Queen of Christmas"
Mariah Carey is synonymous with the holiday season. For two months, radio stations, stores, and households blast the singer's 1994 "Merry Christmas" album. However, despite her popularity, she will not be dubbed the "Queen of Christmas."
Mariah Carey's applications to trademark "Queen of Christmas" were denied by the U.S. Patent and Trademark Office. The agency also rejected the singer's applications for "Princess Christmas," in spite of her chart-topping "All I Want For Christmas Is You." https://t.co/0TZj2gYnWt pic.twitter.com/opVz2FPMjF

— The Washington Post (@washingtonpost) November 17, 2022
In 2021, Carey filed an application with the US Patent and Trademark Office asking for permission to trademark the nickname "Queen of Christmas." That would have allowed the singer to prohibit others from using the phrase on their merchandise or music titles. She also tried to trademark "Princess Christmas" and "QOC."
Elizabeth Chan, a Christmas songwriter, filed a petition to stop Carey from trademarking the moniker. She argued she has also earned the nickname "The Queen of Christmas" over the course of her career. In an interview with Variety, Chan explained she didn't believe Carey had a right to "monopolize" anything to do with Christmas.
The US Trademark Trial and Appeal Board agreed that Carey should not trademark the phrase. Entertainment Weekly released a statement by Chan's attorney, Louis Tompros, after the decision. He called it a "classic case of trademark bullying" and said his client was happy with the outcome.
Do you think Mariah Carey deserves the nickname of the "Queen of Christmas?" Or do you think she was reaching?
Thank you to our friends at News Ready for contributing this piece.