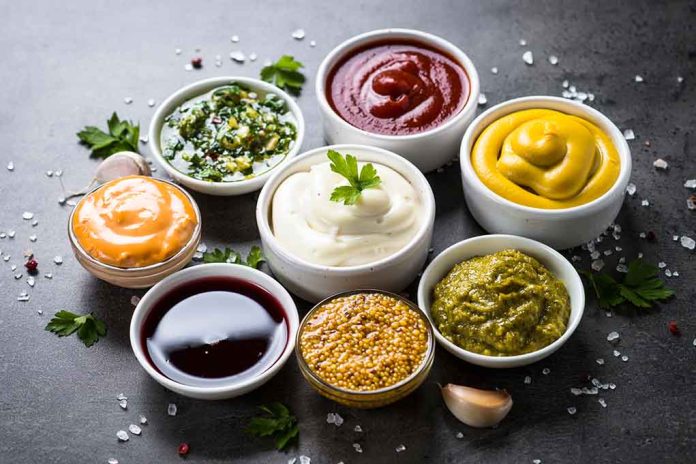 Mutual Trading Co., Inc. of El Monte, CA is recalling 60 fl oz of Kagome Worcester Sauce, 10 fl oz of Kagome Chuno sauce, and 8g of Kagome Take out Tonkatsu Sauce because the package labels contain undeclared soy allergen. People who have an allergy or severe sensitivity to soy allergen run the risk of serious or life-threatening allergic reaction if they consume these products.
The products were distributed in AZ, CA, HI, LV, MD, NY, TX, and Washington D.C. mainly through restaurants and some retail stores until 3/16/2023.
The Worcester Sauce is in a 60 fl oz plastic bottle, UPC code is 7676451130, and lot code is 2024.5.26 or before this date.
The Chuno Sauce is in a 10 fl oz plastic bottle, UPC code is 76764423003, and lot code is 2024.4.28 or before this date.
The Take out Tonkatsu Sauce is in a 8g plastic bag, and UPC code is 072546242749, and lot code is 2023.7.29 or before this date.
No illnesses have been reported to date in connection with this issue.
The recall was initiated after it was discovered that the product containing soy was distributed in packaging that did not declare the presence of soy.
Subsequent investigation indicates the problem was caused by missing to indicate soy from a 2nd derived ingredient.
Mutual Trading Co., Inc immediately responded to this issue and has already taken action to stop sales and distribution of the affected products.
Consumers who have purchased the product are urged to return them to the place of purchase for a full refund.
Consumers with questions may contact the company at [email protected] #20244 (LA/NY/Cherry) Kagome Worcester Sauce 6/60 fl oz.
See the full recall here.