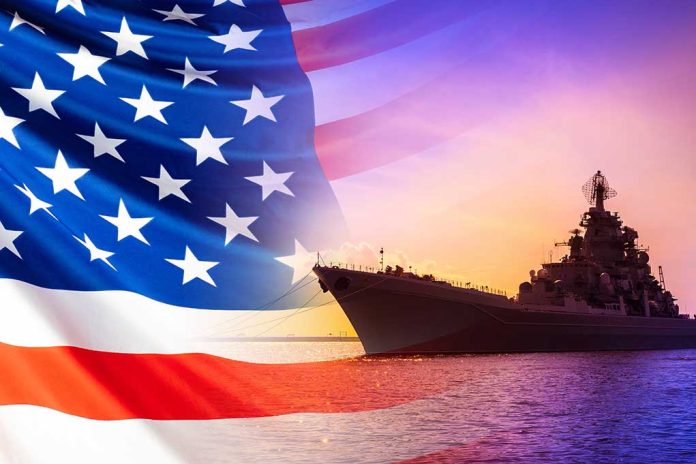 (DailyDig.com) – The US is nearly 250 years old, yet it continues to break new ground on several fronts — including equality for women in the military. Whereas women once rarely served on the front lines or in commanding positions, that's no longer the case. US Navy Captain Amy Bauernschmidt recently became the first woman to command a nuclear carrier after taking control of the USS Abraham Lincoln.
The USS Abraham Lincoln deployed this week from San Diego under the command of Capt. Amy Bauernschmidt, the first woman to lead a nuclear carrier in U.S. Navy history.

— Newsmax (@newsmax) January 5, 2022
Capt. Bauernschmidt was the carrier's executive officer up until Capt. Walt Slaughter appointed her command of the vessel.
Before her time on the Abraham Lincoln, Bauernschmidt served as a commanding officer for Helicopter Maritime Strike (HSM) Squadron 70. Since joining the US Navy, the captain has logged over 3,000 hours of flight time.
Now, the latest chapter of Bauernschmidt's life and career is beginning to unfold. The captain's carrier and the rest of Carrier Strike Group 3, including Carrier Air Wing 9 and Destroyer Squadron 21, are heading to the Indo-Pacific region.
Women like Bauernschmidt play a critical role in our society. But while their achievements have always mattered, the world hasn't always shown them the respect they deserve. Improvements in equality ensure that modern women can contribute to society right alongside men. Often, they make history along the way.
The illustrious captain's recent accomplishment is worth celebrating and serves as an excellent example of what women can achieve.
But this isn't the first time for a woman to make history while serving in one or more US military branches. Many began serving as nurses at the turn of the 20th century. America's first female aviator started her career in 1974. By 1994, the Navy was regularly assigning female servicemembers to combat ships worldwide.
Bauernschmidt's new command breaks barriers and stereotypes. She is an inspiration to the younger generation of women and girls, encouraging them never to give up and never give in to gender "norms." A woman is just as capable of commanding forces as a man.
Copyright 2022, DailyDig.com